Sarah Zarein Raza is a dymanic girl from the city of Lucknow and the owner of Penzdown.com working in the field of content writing. Fashion Herald got to know more about this girl and how she handles her work.
What or who has been your greatest influence in business and why?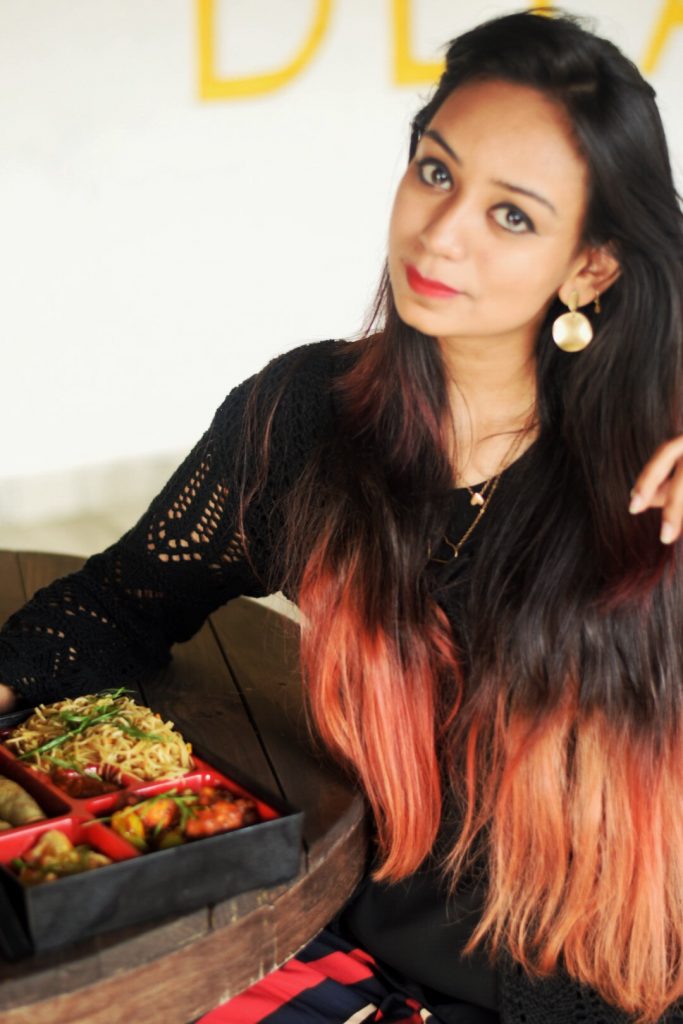 Hands down, ShahRukh Khan! I have always been a biased fan of SRK so it might be an affair to debate when it comes to his acting skills, but when his wisdom for business is concerned; SRK is a way better marketer. Love him or hate him, but you can't actually escape from his power. Over a decade now, he has been a magician of a marketer. Right from establishing himself as a brand to penetrating and touching the lives of billions of people not just in India but all around the globe, he has acknowledged himself as the most decipherable star of the world. Even the haters admit that acting plays a very tiny role in his laudable success. It was not luck, it was his incredibly smart mind, unvarying commitment, brave business skills and never-ending hunger to achieve that is keeping him successful for this long. When he decides to sell something, no matter it's a movie or a brand, he does it unapologetically. Nothing holds him back because he doesn't believe in selling the product, he believes in the image.
What would you say is the greatest professional accomplishment of Sarah Zarein Raza to date?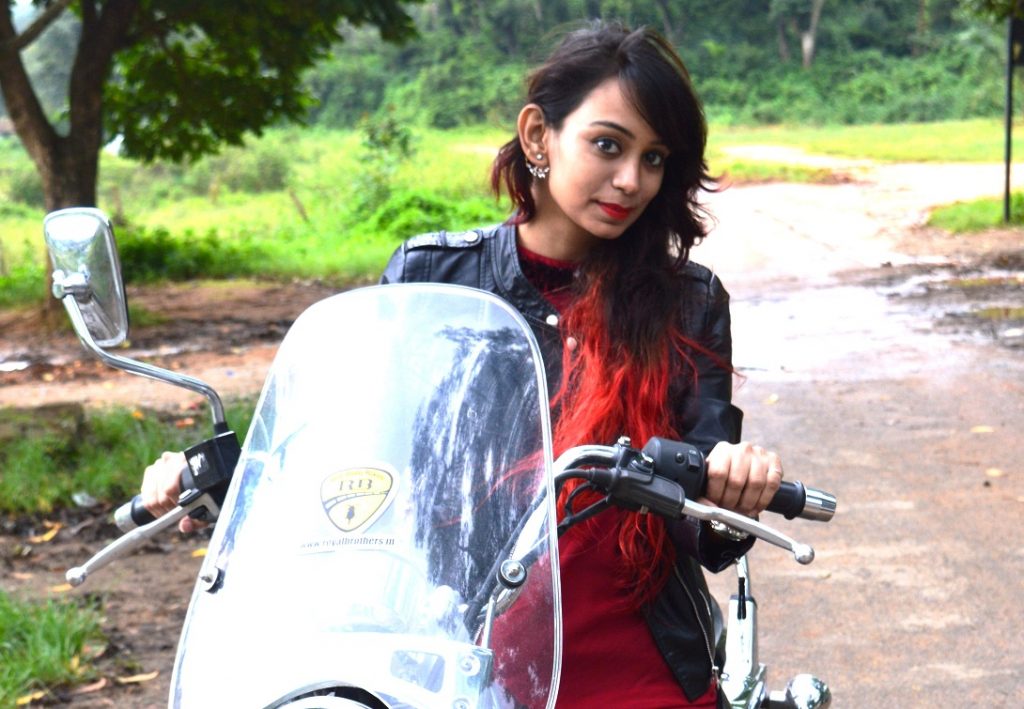 Recently a friend informed me that he overheard a group of people talking about the blog posts I publish and appreciating my work; so he went to him and told them that he is friends with the person they are talking about. Well, that moment was one of the greatest moments of accomplishment I have ever witnessed. That gave me a celeb like feel and I felt like I am doing the right thing in life. I have always believed that the most struggling part of being a writer is that you never get to know about the lives you actually get to touch and sometimes even change. I wish I could meet every one of them and get their autographs because they are the real celebrity behind the lives of anyone who gets fame.
Establishing myself as a writer, and now as a blogger at Itsthereadhead and coming up with an idea of providing a roof named "Penzdown" that can provide a shade for the writers and protect them from the barren critics of those who think "writing is just a hobby" is my step ahead in the journey of being a "writer with a change". Being creative can be a god gift that is found in many of us but the worst part is that only few of us are brave enough to actually step out and make something useful out of it. With Penzdown, I had a vision of working with those creative minds that want to prove their worth and are equally willing to transform their creativity into their careers. Not just this, I even witness regular professional accomplishments whenever I get the email that says:-"Job well done", the comments on my blogs, every time someone shares the link or drops me a text that "I really needed to read this." That admiration you get in return is worth every effort you take for your business.
What's the best advice you have received in business that you wish to pass on to our readers?
Never bend down on your morals. Your fundamentals and ethics take time to develop and once they are twisted, you keep doing it on a regular basis, even if you don't want. If you believe in something, let it remain a belief forever. That's what elevates you and brings you to a place you have reached today.
The second best advice I recently received is that "do not run if you have to cover a long distance". Deciding your pace is very important and never haste when it comes to success. Even if you accomplish little and still going in the right direction, it's a step ahead.
What have been the most effective marketing initiatives or programs you have used to promote your business?
It's very important to value your people. Those who are connected to me through social networks are given equal attention and respect because one must not feel that you treat only those people well who have something for you in return. This is a wrong technique. We never know who can be our new potential customer. I have had hundreds of experiences where I have received a project just through recommendations of those whom I valued.
Using social media effectively is very important. This is something you get for free and people often take it for granted. Be as engaging as you can. Get in touch with people belonging to similar field. This will help you learn a lot and correct things that you might be doing wrong all your life.
Think beyond the walls of Facebook, Instagram and Whatsapp. It's repetitive. Try Quora and LinkedIn. You will find a hub of intellectuals that will only inspire you to the core.
Market your brand on different social media portals. The traffic for my blog increased exponentially once I started writing for Quora. Try engaging through Facebook groups and pages that supports your type of business.
Target those too who can be a good critic and don't get offensive if people criticize you. This will open doors of improvement.
Writing an impactful article on a topic and featuring some of the people or influencers you know. This will make them share your article and you can make an easy reach to their public as well. Requesting people to share your work again and again is a dead technique now, it's important to do something than convincing so that they can do it without asking. Just as an instance, http://itsthereadhead.winkl.co/content/not-just-a-fan-next-door went viral because I involved a group of people who had a good reach.
Are there any resources or tools you'd like to share with other small business owners that have helped you run your business? If yes, please describe (and include links if available).
Being an entrepreneur is actually an isolating and daunting task, especially when you start and have dearth of guidance. There are many techniques and tools that have always been like a GPS to me. These tools have helped me grow my business from an infant to a child that at least know how and what to speak:
Be everywhere you can be: People can be anywhere and everywhere and that's the reason social media platforms are running well. Broadcast your business on every social network possible because it will help the users on those platforms to connect well. The best thing about using social media by small ventures is that it's free.
Try to remain active and post regular content on your social media channels otherwise the users will feel disconnected.
Try using platforms like Google Maps, Yelp, Yellow pages that can help the customers to reach you.
Use Google Analytics as it will help you in telling how better your marketing efforts are performing. You need to know if your efforts are generating results. This will also monitor your traffic and you will get a boost to improve.
Go for blogging if you have time because it needs regularity. If you don't have time, hire a writer to do on your behalf for your business. I have been writing blogs for other websites too, since years.
Always have a website for your business. Everyone is internet friendly and they want to check your availability and performance through your presence online.
Be open for collaborations (paid if possible). People are willing to do extra efforts for you if they are paid. They increase your traffic and your engagements.
Money management is important. Make sure you use paypal, payoneer, internet banking channels if you want to run your business smoothly.
Use the channel of networking. It helps you exponentially. You get opportunities, connections and it raises your profile.
Always provide discounts, coupon codes, and even free gifts or give-aways occasionally. It will make your existing audience stick to you and also brings new clientele.
Do a live session on Facebook or Instagram at least once in a month. This will help you connect with the audience you have.
Let people know "Whats new" and "Whats soon" in your business. This will make them stick to your business.
Do you have any new projects coming up ? If so, please tell us about it.
Penzdown is going really well, to be frank, much more than I anticipated it to be. To me, theoretical growth is much important than fiscal growth and every writer who has been associated with us remains to be associated because they do not just get to earn but also get to grow potentially as a writer. I have worked with clients all around the globe and would continue to do so, may be all my life because this is something that completes me. As far as any upcoming projects are concerned with Penzdown, I am looking forward to launch an e-magazine named as "I am WRITE" where I can provide a platform for the struggling poets and writers who are willing to get published, who have written enough but they are all enclosed under their pillows and are looking for a perfect platform and the fame they deserve.
As far as my blogging is concerned, I am into self-help, motivational, travel, food and lifestyle genres. I am soon going to collaborate with few of the best psychiatrists in town and discuss about the mental health issues that the youngsters are dealing with.
After doing enough research in food blogging, I have recently kicked off with my idea to provide the city with some those unknown genuine food places that really needs a mention, in spite of listing places that everyone knows about. I also pick abrupt cuisines from the menu at renowned places that people generally do not dare to try and make an effort to break the myth. The USP of my food blogging is that I write letters to food because to me, I think that they care what we feel about them.
What do you do for fun/relaxation?
I am a person who is fond of music and love to sing. At times, when I am off work, I love to record singing videos. I am a civil engineer by degree and I work at Quecon constructions Pvt Ltd in Lucknow. Working as an employee has made me learn time management and it engages me because sitting idle irritates me. I work for events occasionally, as a manager, which makes my PR strong and is so much fun to do. I am a city explorer and I love to find new places, cafes and nukkads that serve soul satiating food. I really love cooking and fond of making Chicken Biryani. I am very fond of bikes and learning Bike riding these days.
What's the best way for the readers of Fashion Herald Magazine to connect with you?
I started writing not because I wanted to earn but because every time I read something, some other important ideas and thoughts used to click my mind and I wanted to pen it down too. At times I used to think, why don't people pay enough attention to more important topics and run behind the things no one care about? May be because it's in vogue but why go for such news that everyone is already covering? Someone truly said, "If you want to bring the change, first be the change." As I have mentioned on the homepage of Penzdown that "A drop of ink may make a million think". You become a writer as a god gift, but you become an influencer with your work, a little bit of luck and a truckload of struggle. It's an achievement if people get to know you through your genuine work. I never take it for granted and that's why people connect with me easily. I make them believe that they can be the best version of themselves and this can only happen when they stop following someone else and start exploring what great potential they hold within themselves.
·         Recently I published a blog on "Marriage" that made people believe the predicament of marrying young.
·         At times when people find it difficult to maintain equilibrium between their passion and their profession and sometimes even give up on what they actually love, I came up with a solution in the form of "A passionate ordinary".
·         Mostly many of us underestimate ourselves and find it difficult to be full of life. I advised them to treat themselves as Biryani.
·         For people struggling with long distance relationships will relate to the blog I wrote about "The person living a thousand miles away"
For more visit Itsthereadhead and connect to me through Instagram, Facebook, Twitter, LinkedIn, Snapchat and Quora.