Founded in 2015, EduGorilla is a one-stop solution to the career needs of all students.
Mr. Rohit Manglik, an alumnus of NIT Surathkal, is the CEO of EduGorilla. His articles have been published in leading newspapers like Tribune, Statesman, The Pioneer and the like. Mr. Rohit Manglik was the keynote speaker at Indian School Awards organized by Times Media Group. He was also the speaker at World Education Summit organized in Dubai by Elets Technomedia group and VC Circle Education Investment Summit held at Gurgaon.
EduGorilla has been featured in the Times of India, BW Disrupt, Your story, Inc42 and the like. It has raised funding from London based and Dubai based investors.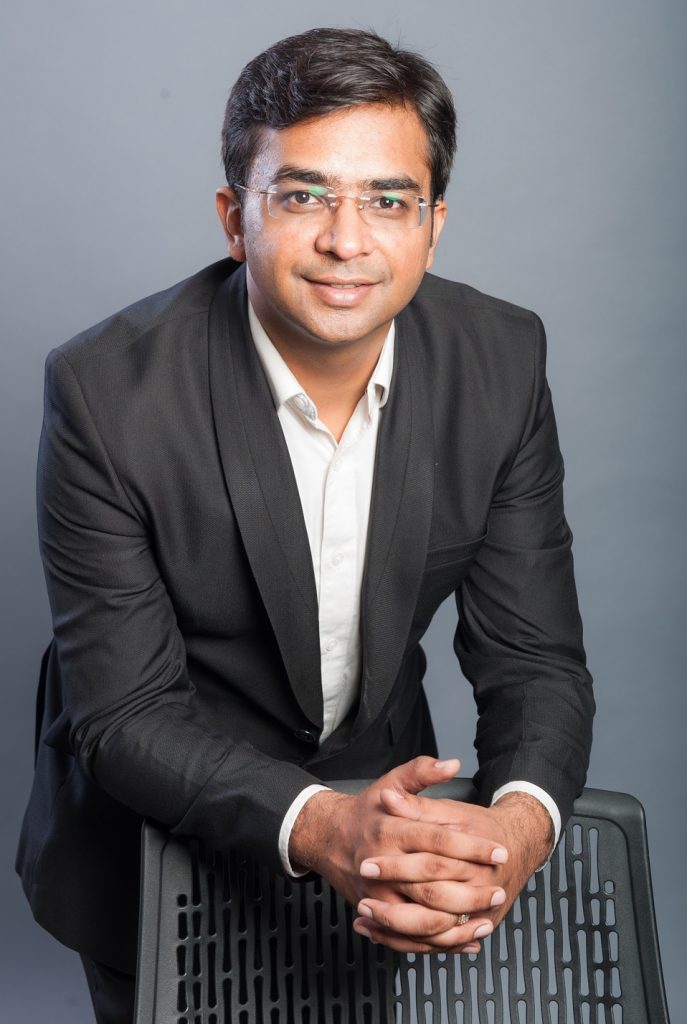 What or who has been your greatest influence in business and why?
Business magnate, Warren Buffett, has influenced me the most.  The two reasons why I like him is because of his never-dying passion for business growth and despite the name and fame that he has acquired, he is approachable and humble
What would you say is your greatest professional accomplishment to date?
My greatest accomplishment till date is undoubtedly EduGorilla.I started with raising initial funding for EduGorilla from my own savings from a town called Farukhabad. Only after a steady progress within a short span of time did we make a decision of getting aid from outside. Today EduGorilla has 2,00,000+ active subscribers, 20,00,000+ monthly visitors, a growth rate of 129% month- over- month and 4,00,000+ Facebook subscribers.
What's the best advice you have received in business that you wish to pass on to our readers?
I learned the virtue of patience, time management and perseverance. Although you run a business with a team, what I've realized is that you need to be a bit of jack of all trades to run your business efficiently because when you deal with educating the masses you need to be educated yourself, and you should know how to communicate well. You should be able to help offline as well as online students to be a genuine and successful educator.
What has been the most effective marketing initiatives or programs you have used to promote your business?
Being a tech-savvy, I naturally tend to best display my own and my company's presence online. All the major online advertising platforms like Google AdWords and Facebook provide you with extensive stats related to your advertisements and help you determine what is working in your niche and what isn't. So, in today's age, the aspiring entrepreneurs must know the power of digital marketing. Other effective marketing initiatives include speaking at the conferences, writing articles for business magazines and newspapers to let people know your potential and attract the best investors. I've also organized writing competitions at one of the country's most prestigious institutes, namely IIM-Lucknow. Based on all these initiatives, we were able to organize a successful fundraising campaign. As far as offline marketing is concerned, I've always been lucky to know when to advertise. Over the years, I've learned to assign the right amount of money to the right channels or sources of advertising.
Are there any resources or tools you'd like to share with other small business owners that have helped you run your business? If yes, please describe.
I have given a go to many resources or tools in the last 3 years. But I'll name those that have greatly helped me from the business point of view. I often use YouNeedABudget.com to manage my personal budget. It is a finance based app for individuals, families and small businesses. Then there is ScheduleOnce, a free, integrated, online appointment scheduling tool. Skype comes handy for taking interviews and for long distance Communication and face to face Meetings.Lastly, I use Google Drive for File Sharing and Storage, and Slack for communication in the office.
Do you have any new projects coming up (or have you just completed a big project ~ reached a milestone, etc.)? If so, please tell us about it.
Lately, we have deployed powerful AI (Artificial Intelligence)-driven systems to create an amazingly curated list of 200,352 Schools in 6 states and the number is still counting. And that's reaching a milestone by any standard. Our new project includes bringing more innovative changes to our AI systems. Apart from this, we don't just have an online presence but we also engage in a lot of groundwork by personally visiting Schools and elsewhere to counsel students of all ages via our expert psychologists. Recently, we collaborated with a renowned NGO called Fuel to counsel students in various districts of Haryana. Our work was even appreciated by Prakash Javadkar, Union Human Resource Development Minister of India.
What do you do for fun/relaxation?
Whenever I get time, I like revisiting my favorite personalities via books. Interestingly, I ordered around ten books on business and research last month but due to the tight schedule, I was not able to give them a go. Most of the time, I'll be traveling this month, so I'll read at least two of them. Apart from that, I always keep reading quality articles on my phone. I love new ideas on technology and informative articles. I'm also in love with writing, but as mentioned before, lack of time never permitted me to explore it much. I'm also planning to write a book in the coming years. It will be an amalgamation of my college, job and business experiences.
What's the best way for the readers of Fashion Herald Magazine to connect with you (feel free to include the links to your social networks and websites)?
The readers can connect with me on Facebook, Linkedin and Twitter. Obviously, they can drop me a mail on hello@edugorilla.com.