Chetna Vasishth directs and hosts a youtube talk show, ChetChat.  This is the largest Indian online talk show in the career space. In a short span of 2.5 years, we have created 150 video interviews, have over 30,000 subscribers and about 1.9M views. Fashion Herald talked to her about her initiative.
Chetna Vasishth did her post graduate studies from XLRI, Jamshedpur and became a corporate banker.  She worked with some of India's largest MNC banks for the first ten years of my professional career. Chetna then set up and ran a training company where she trained bankers from more than 10 banks, both within India as well as overseas.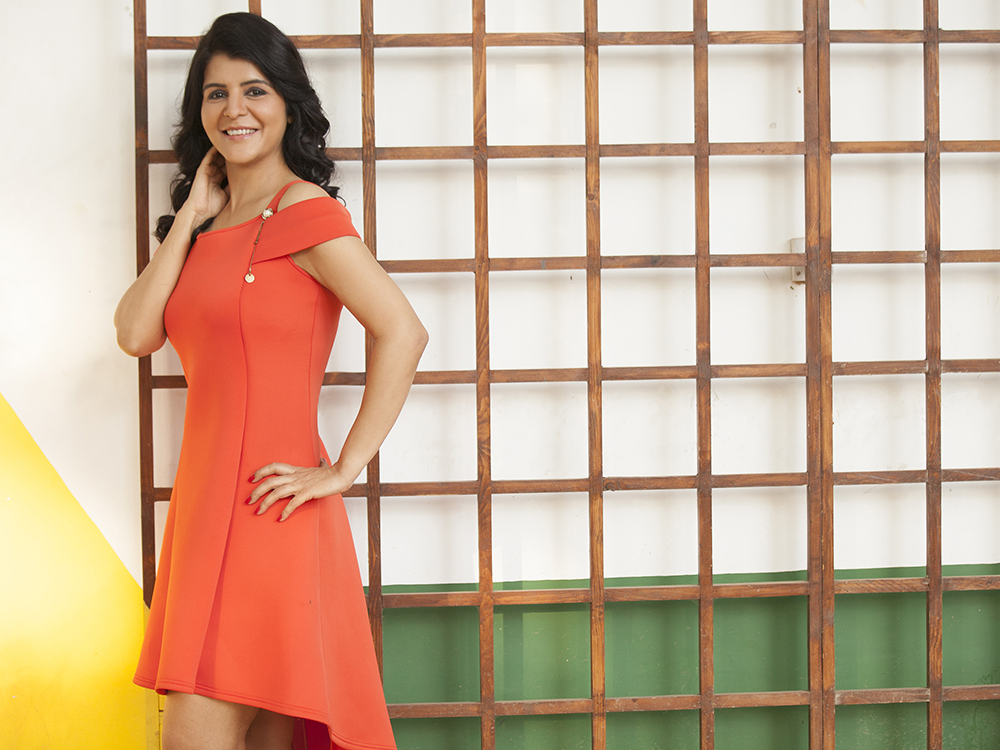 What or who has been your greatest influence in work and why?
I try to learn something from every person I meet, and to name the biggest inspiration and motivation is tough. I have had the good fortune of meeting and interviewing over 150 inspirational people for ChetChat.
Professionally I draw inspiration from Oprah Winfrey, the way she has fashioned her life helping others and crusading humanitarian causes despite all she went through and Elon Musk for being so brilliant and courageous and because he doesn't care that he's worth billions.
What would you say is your greatest professional accomplishment to date?
I would consider my ability to transition from one field to another seamlessly as my greatest achievement. I am not afraid to pick up brand new skills and master them. I truly believe that if we pursue something relentlessly with all the positive energy, we can achieve anything we desire.
Being named by the New Indian Express as one of the 18 people to watch out for in 2018 was another exciting moment
What's the best advice you have received for your work that you wish to pass on to our readers?
Someone once told me that having a goal larger than yourself and being passionately committed to it, come what may, is the only way to achieve success. How passionate you are about the impact you want to create and that impact should be larger than yourself, larger than just money or fame. And this is not only for an entrepreneurial venture but for any success in life.
This is my guiding mantra and I take most work decisions based on this goal
What has been the most effective marketing initiatives or programs you have used to promote your business?
For long term success of a YouTube Channel, uploading quality content is the starting point. The goal is to reach more and more students and their parents and also to ensure that existing subscribers watch most of your content. Some things I practice to get more viewers and subscribers are –
Consistency – I upload a video every Friday – this is the first and most important step
Reaching students where they are – which means connecting with them in college forums and chat rooms where they ask questions
Looking for trends and themes – e.g. board exam time or entrance examination dates or time to apply abroad etc. Which means, giving the students what they want at the time they want it.
Personal connection – I do my best to answer each and every question that comes to me either on YouTube, Facebook, Instagram, twitter or on email.
Patience and keeping the viewers interest in mind at all times – Listening to the viewer, connecting with them, giving them what they want will give you a loyal fan base.
And most importantly making videos with the viewers interest in mind,
People write to me and ask me 'Ma'am I want to become famous and I want to earn money out of YouTube, tell me how to do it.' I always advise them that making money out of YouTube is no longer an easy business. Do something because you think you are genuinely good at it and you can create a positive impact on people's lives with your work.
You will become famous of people love what you do for them but hone your craft. Keep learning and improving. People get used to a certain standard and then they will expect more from you. So, remain committed to providing the best and your viewer will always come back to you.
Are there any resources or tools you'd like to share with other small business owners that have helped you run your business? If yes, please describe (and include links if available).
I think analytics is key to the growth of your channel, tracking who is watching, from where and for how long is important. At what point in the video did maximum people drop out and assessing traffic sources helps. A few handy tools are
Youtube analytics – the channel itself has some very in-depth analytics available which tell us the country from where the video is being watched, on which device, for how long and how did they reach the video and much more
https://socialblade.com/ – Social blade is a useful site to track your progress
https://www.tubebuddy.com/ is useful to find out which keywords are ranking
https://analytics.twitter.com/ gives you a monthly analysis of your twitter posts
https://www.canva.com/ is good for preparing thumbnails and promotional posts
6.Do you have any new projects coming up (or have you just completed a big project ~ reached a milestone, etc.)? If so, please tell us about it.
My goal is to make ChetChat the No.1 talk show in India and impact the lives of millions of young people in a positive way. I want to be on television as well and take ChetChat beyond careers.
I am always thinking of something new for the channel. We have recently launched a new series called MasterClass with ChetChat which features research based analytical information. We have done two videos till now under this banner which the viewers have appreciated. The first one on the 'Cost of Studying abroad' and the second one on Women's Day called 'The Top 10 International Scholarships for Women'. Currently we are working on a video called 'How to earn while studying in the US'. Soon we will involve entrepreneurs and experts also to conduct sessions on MasterClass with ChetChat.
I am working on a plan to build a discussion board for students where experts could answer the students' questions directly.
What do you do for fun/relaxation?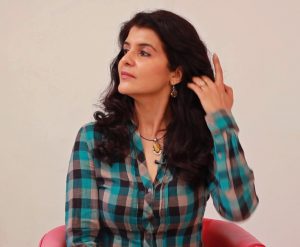 I have a lot of interests and I am constantly juggling my time. I love travel, especially wild life trips. I am learning Indian music and Atif Aslam's songs are on auto play mode on my speakers. I follow a fitness routine which is also very relaxing. Playing with and grooming my pup Simby is my greatest relaxation.
What's the best way for the readers of Fashion Herald Magazine to connect with you (feel free to include the links to your social networks and websites)?
I would be very happy for your viewers to connect with me and I will try to reply to each one of them personally.
ChetChat – Where you can find us YouTube –  www.youtube.com/c/ChetChat101
Facebook Page – https://www.facebook.com/chetchat101/
Twitter – https://twitter.com/chetchat101
Instagram – https://www.instagram.com/chetchat101/
Gmail – chetchat101@gmail.com