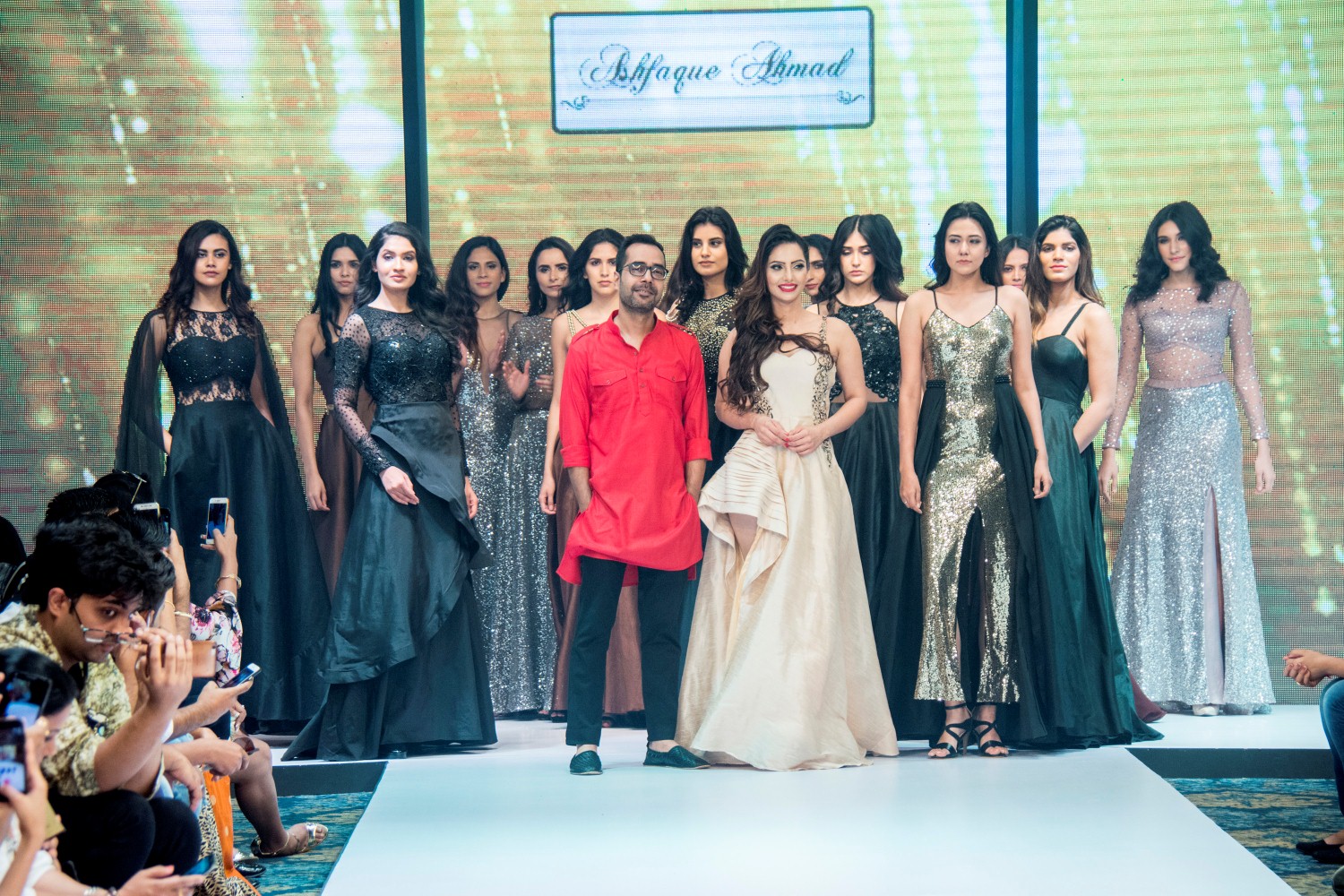 8th April, 2018, New Delhi : Dynamic Star Piya Sharma mesmerized the audience as she walked the ramp as the showstopper for Designer Ashfaque Ahmad at Vaunt International Fashioner Week at The Umrao Hotel. The star was looking stunning in a nude colour gown by Ashfaque Ahmad. Piya Sharma is a very charming and confident anchor, actress and model. She bravely fought all odds and pursued the path of modeling and anchoring, a field of work that may look easy and glamorous from the face of it, on the outside, but requires tons of hard work.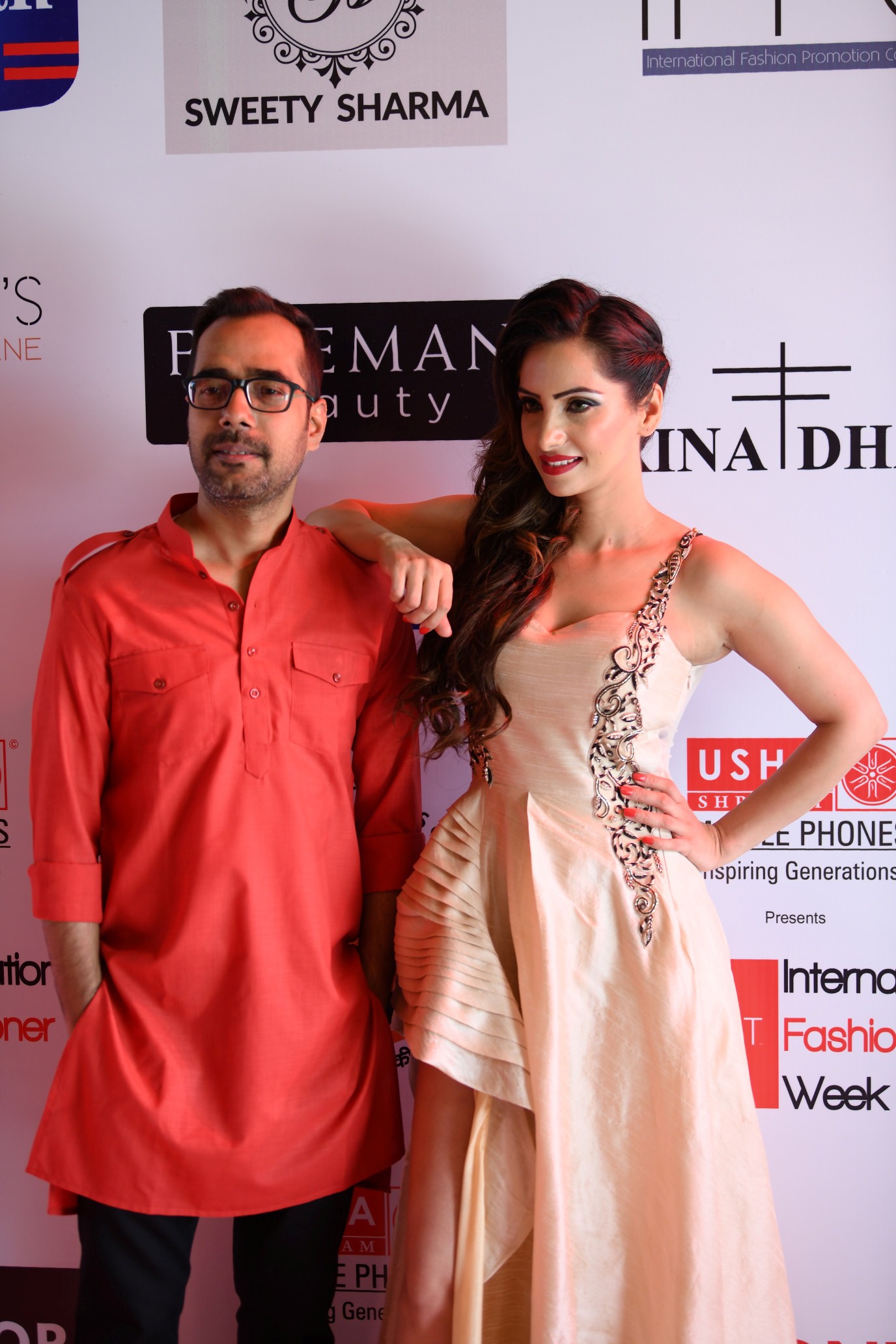 With dedication and commitment exerted by her in 8+ years of her event hosting and modeling career, she is one inspiring self-made woman.
Ms Super Sharma has done all kinds of print advertisement assignment and marketing campaigns being the face of various product lines and generally endorsing brands this stunning lady who loves to add her magic to any event with her alluring presence and work has walked the ramp and hosted mainstream events like product launches fashion shows dealer meet business meets conferences and seminars extra for reputed brands like Vodafone MTS RBS Accenture Max Life Apollo Munich only to name a few.
She has been a successful ambassador for top notch companies creating brand value and positioning playing a significant role in several corporate films and brand suits you may be surprised and very impressed to know that she has graciously done more than 1000 PR business and social events as a lead and colour model and performer for neutered form including valvoline HT Media Limited Johnson tiles Cargill India etc Sharma has a part of actually end 2017 silver screen drama -"Zindagi Ki Mehak" on the popular TV channel Zee TV.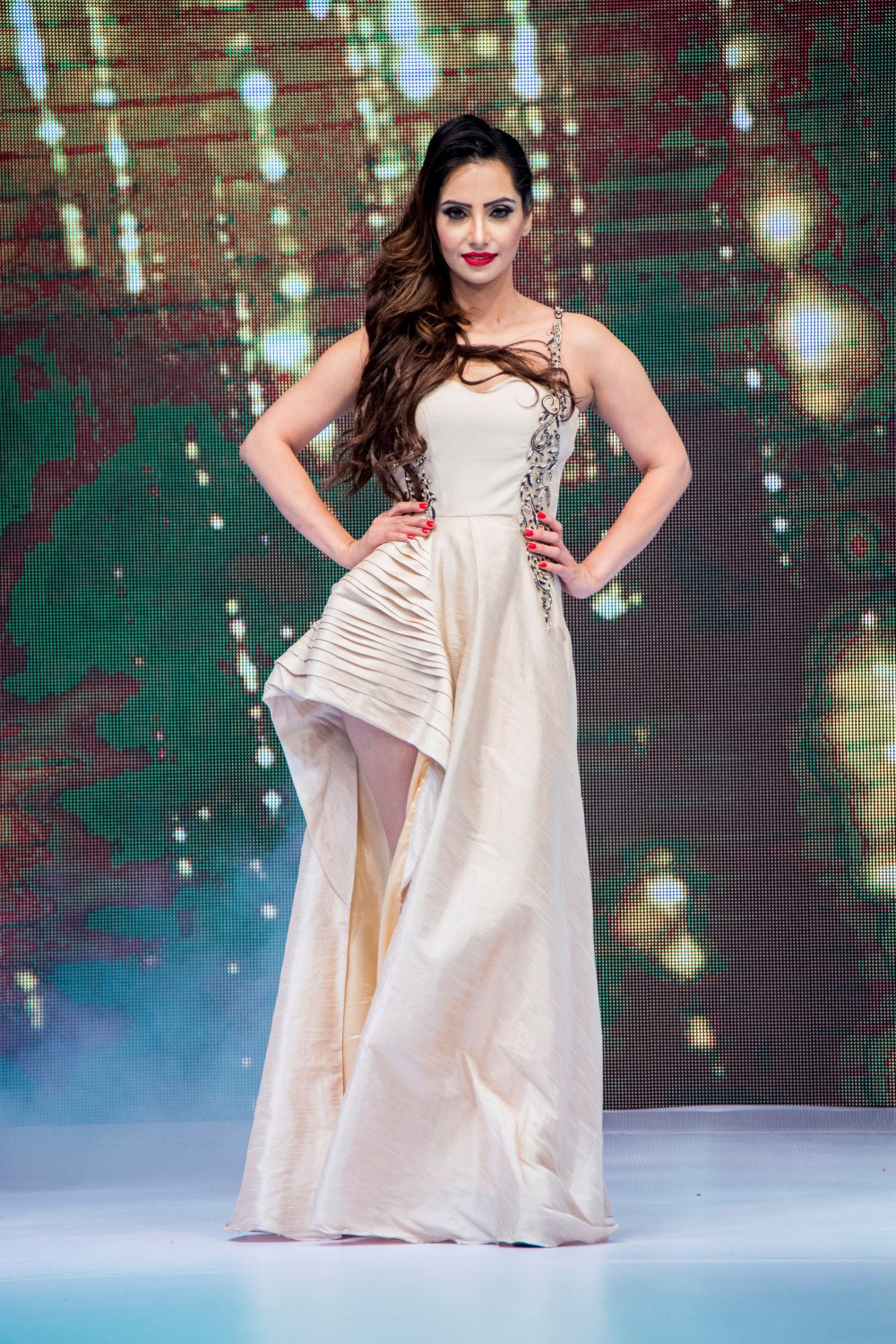 Apart from shows promotional print projects and Suites she has an integral part of a music video called "ladki selfie Queen" with single rapper Abhinniks and "Sexy Chaal". Piya likes to collaborate with new as well as big plants and promotion upcoming talent in the pipeline she has 2 music videos of you Punjabi and Bollywood movies along with current media brand product shoot and social assignment commitments.