International Ipoh Fashion Week 2017 (IIFW™ '17) is the 1st ever international fashion event to be held in Ipoh. In conjunction with Visit Perak Year 2017 World Of Wonders campaign, IIFW "17 is set to be an annual KEY event in Perak.
With an exclusive line-up of fashion designers, models, celebrity guests and performers of both local and international stature, along with a unique concept and venue for a fashion show, IIFW™ is carving its niche of being a marquee fashion event in Malaysia. The inaugural IIFW '17 will be held over 3 days from the 6th to 8th of October 2017.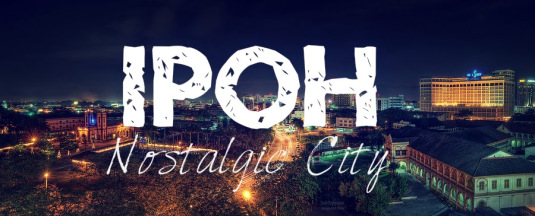 IIFW™ '17 Opening and "Night of Glamour and Glitter" Gala Dinner will be held at Syeun Hotel, Ipoh on the 6th of October, hosted by Tourism Perak. Runway Fashion Showcase will be held at Syeun Hotel, Ipoh on the 7th October, starting from 8pm until 11pm. On this night, IIFW™ "17 will feature Islamic Fashion and Modern Cultural Fashion.
IIFW™ "17 will have its unique Closing Runway Pret-a-Porter (ready-to-wear) Fashion Showcase on the 8th of October at Asia"s 1st animation theme park, Movie Animation Park Studios (MAPS) at Bandar Meru Raya, Ipoh, hosted by MAPS and Kumpulan Perbadanan Kemajuan Negeri Perak (PKNP) in conjunction with Kumpulan PKNP"s 50th anniversary celebration.
"Fashion designers and professional models from South Africa, Kazakstan, China, Laos, Cambodia, Pakistan, India, Philippines, Thailand, Indonesia and Singapore have voiced their interests in participating and showcasing their designs", says IIFW™ '17 Organising Committee Chairperson cum CEO, Louis Sebastian. "For local designers, especially those born or based in Perak, or somehow have their roots in Perak, we invite them to showcase their talent during IIFW™ '17 to the world.
The participating forms are available at IIFW™ official website, www.internationalipohfashionweek.com and the closing date will be on the 14th of July 2017". IIFW™ '17 is also blessed to have Ipoh-born National Expert and National Coach for Hairdressing, Khaljaksa Khalil, who has helped bring home Gold and Bronze medals at World Skills Competition and ASEAN Skills Competition for Malaysia. He will be showcasing his techniques and designs on the IIFW™ '17 runway.

IIFW™ '17 also serves as a platform to generate funds for the benefit of Hospital Raja Permaisuri Bainun"s Paediatric Care Unit as part of our Corporate Social Responsibility (CSR). Part of the tickets and Gala Dinner table sales will be donated towards this charity fund. There will be several lead up events held in conjunction to IIFW™ '17. IIFW™ Model Casting will be held on Sunday, 21st of May 2017.
Bizzness Entertainment and Bizzness Management Services with the IIFW™ '17 Board Members takes this
opportunity to express deep most gratitude for the support given by YB Dato' Nolee Ashilin binti Dato' Haji Muhammad Radzi, Exco for Tourism, Arts, Culture, Communications and Multimedia of Perak and Tourism Perak.
Our sincere thanks to IIFW™ '17 partners Syeun Hotel, Movie Animation Park Studios, Where2 magazine, Khal Hair Salon Sdn Bhd, Silver Kreatif Sdn Bhd, Maya"s, 7Days Flower and Hairdressing Skills Development Association (HSDA). IIFW™ '17 is still open for sponsorships and partnership ventures. For further details, please contact IIFW '17 Organising Committee General Secretary cum COO, Ms. Adeline Khan at +6012-3869265 or email at info@internationalipohfashionweek.com
Event: International Ipoh Fashion Week 2017 (IIFW '17) Grand Launch
Venue: Syeun Hotel, Ipoh
Date: 12th May, 2017
Time: 10.30am