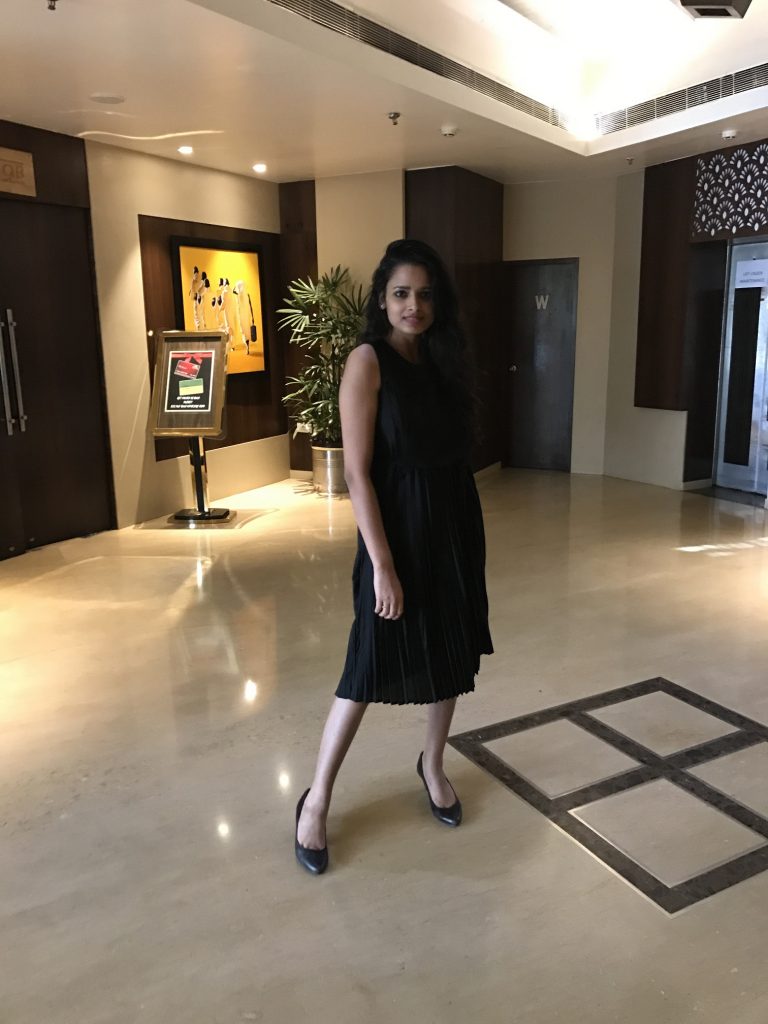 An established Organic researcher, Journlist, personal seller, distributor, Copy writer, Model all in one. You read her  articles in Hindustan Hindi and feature pages like Anokhi, Carrere, Tan-Man Tarakki, Nandan ,. Also she is a very good classical dancerpainter & a cook too.  She has invented 70 kinds of 100% natural skin care products. We can define her as a perfect business woman ready to conquer the world.  We met the beautiful & confident Tejaswini  over a coffee and got to know her journey and her success story.
You are dealing into 2-3  fields and are successful in all these …How u manage all?
I was born and brought up in a very Punctual Family.. My mother is a very multi tasking person & father was too .You can say this is a heriditary. Just because of this talent I can manage so many things at the same time period. I like challenges  in life. So I take all  these multiple tasks  as a challenge. And I put my 100 percent efforts  in my target.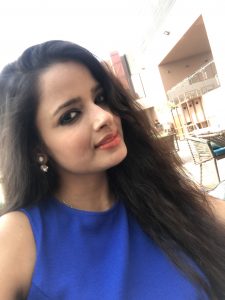 You are a journalist so how u came into Organic skin care Sector ?
My father was a high ranked Consolidation officer. Mother worked in education field of a well known school.So they wanted that I should  prepare for Upsc and they dreamt for me to become IAS or PCS OFFICER. After 12th standard my brother and sister y both went for science & maths . But I took Arts .Whole family created a scene at that time. Actually they did not agree to my  decision.  But after some time they all accepted it. I was a very creative child of my family. My drawing used to be published in national magazines  since  child hood and my  family culture was very different. All were in Govt. sectors and highly educated. You can say peer pressure or whatever but I had to work hard for my studies.I got selected in Jagran Group on belhaf of my copywriting skills and  I worked for  6 years with  leading news papers of India and Advt. Agencies too .
During my working period  I  completed my  Masters degree  in MBA (Specialiasation in Marketing), copywriting, journalism, Economics,Psychology.  After completing these  6 years  I working with my passion i.e. "ORGANIC GREENS" . I  also participated and won so many beauty titles.  For me  my Professional Cat walk and confidence is my asset.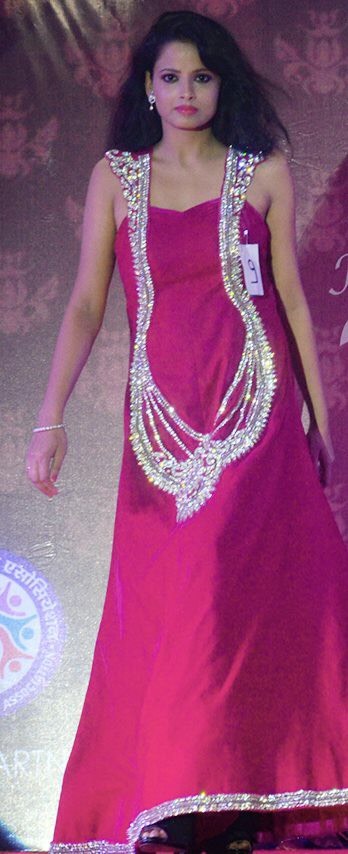 How your family support's you ?
Yes. My Family supported me a lot and are still supporting me . Being a working women after marriage a women needs a mental support . Being a Girl child  you have to do many tasks and If you are working women then  you need to maintain your time management with Professional as well as with your personal life .
I love cooking so after marriage its my  daily routine to cook  different different cousins.
What are the uniqueselling proportion of Organic Greens?
We are making 100% Organic, 100% Pure, 100%  Natural Products. I have started this brand to serve the masses with something authentic and chemical free. The products are free of any kind of parabens, animal by-products or harmful chemicals like propylene, glycol, sodium, sulphates or any harmful colorants and fragrances.We  Made products from fruit pulps and natural oils.
These herbal and beauty products are away from the cosmetic chemicals available in the market. It's been 14 years since I have been experimenting and all the products of Organic Greens are made and lab tested by Government Lab. When I was 13-14 year old I had done few experiments &  now by Gods Grace  it becomes  a Brand.
How you started your venture ?
I embarked on this venture with mere 7000 rupees in my pocket and I had the vision to buy machines worth Rs. 20,000  for the  manufacturing of these  products. My Father was facing some health issues at that time and my  Family also can not  support  me financially but  even then they supported me mentally and that's more than enough, because money dose not works everytime .
In 2014 I  launched my brand  "ORGANIC GREENS" with 30 products . Packaging was not very good at that time but any how I managed. After working for 3 years what ever I have earned I have  invested  in my  prducts, Branding, Quality and paper works . Slowly & gradually  things are changing and Now I know how to establish things in a proper way . I am from a very different  field and so I was not knowing much about the market ideas of skin care sector . Slowly I have learnt many techniques.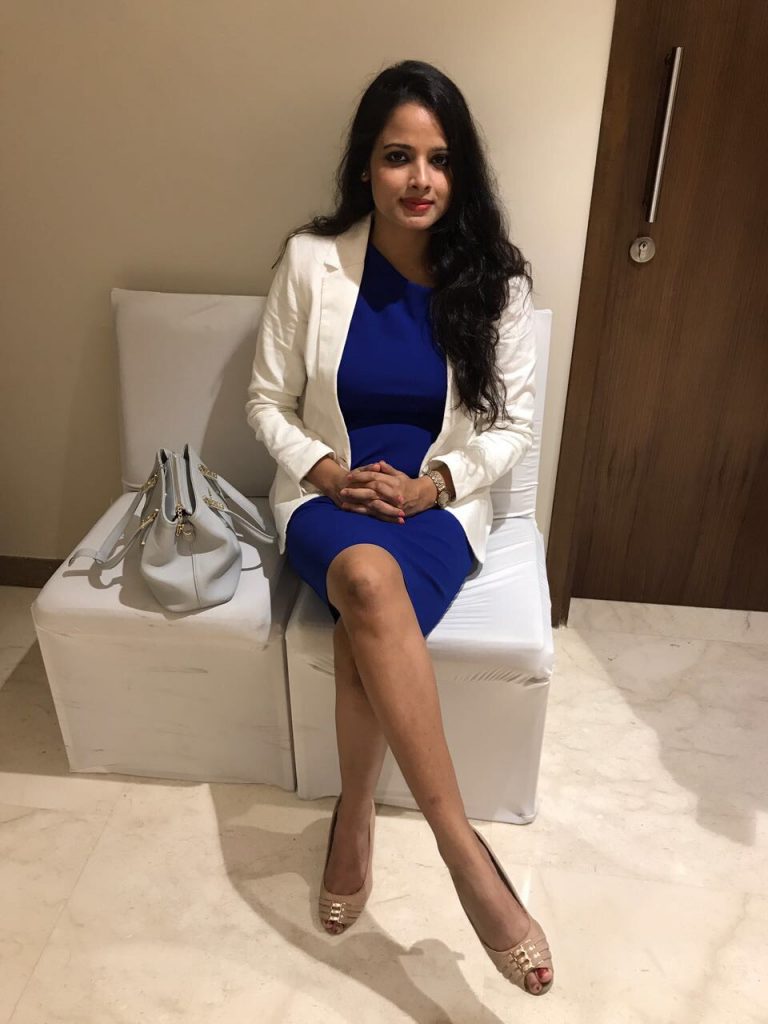 Do you miss your regular city reporter life and the working schedule?
Not much…Because I am still writing national feature for leading brands in India. You can read my numerous articles for both online and print media. My stories get a regularl feature  in 'Anokhi', Career Page,Tan-Man/tarakki, Nandan .  A fortnightly publication by Hindustan Media Ventures.  I have also started working  with Amar Ujala, Inext and Other media houses and was a  creative head in one of the Known AD agencies. But my working formula of my life is  60 percent Organic Greens and 40 percent for media and when I need change I participate in Beauty Pegants.
We heard that U cook so well and A little chef is inside you. Would u like to try in this sector too ?
Hhahahahhah….actully now I would like to focus on my brand Organic Greens and  my writing Tasks for media houses. (smile) Would like to cook for my husband and my  future kids& Friends only. Don't want to go professionally in this sector.
You are so young and successfull..any tips for your age group Girls.
I would like to say be sharp be focused and put 100 percent efforts  whatever  you do. Girls you have  to face so many challenges in life but I believe Success doesn't come on a platter you have to earn it day and  night to achieve this. Life is all about challenges . if u want 100 percent then work hard for 100 percent