Karishma Shahani Khan is a Pune based fashion designer. She graduated from the prestigious London College of Fashion (U.K.) in 2010 where she was awarded the 'Best Surface Textiles', the 'Nina De York Fashion Illustration' and the British Graduate 100's 'Fashion Graduate of the Year' Awards for her debut graduate Spring/Summer 2011 collection – 'Yatra'.
Karishma launched her label 'Ka-Sha' in 2011, which is inspired by Indian crafts, aesthetics and colours. They work predominantly with Indian fabrics like cotton silk. Ka-Sha is a mix of contemporary and Indian clothing, which allows the wearers to style the garments the way they like, while adapting the garments to their daily needs. The designs are multi-cultural and not limited to a particular style so as to cater to a large audience modern customers. The brand aims to help increase fair trade and benefit craftsmen at the primary level for their revival and longevity.
 Describe your label "Ka-Sha" in five words.
"Colour, craft, sustainable, layered, culture."
What was your main inspiration behind taking fashion designing as a career?
"I would be lying if I said that I always dreamt of being a fashion designer; that's not true. Right from my childhood there were lots of different occupations that caught my fancy and I wanted to be a pilot, an anthropologist; all sorts of things. But I used to draw people wearing different types of clothes and I used to write the description of those clothes. Fashion was something that has always interested me, but I had never thought I'd become a fashion designer. I love history, anthropology; I'm a big fan of Social Sciences and while I grew up, I realized that clothing plays a very important role through everything. Clothing depicts how the society is functioning at the moment. I found this very fascinating as a subject and that's what really drew my attention towards fashion. I really enjoy the fact that it's so closely linked to the society and it's a very creative space where you can express yourself. That's what I really love about it."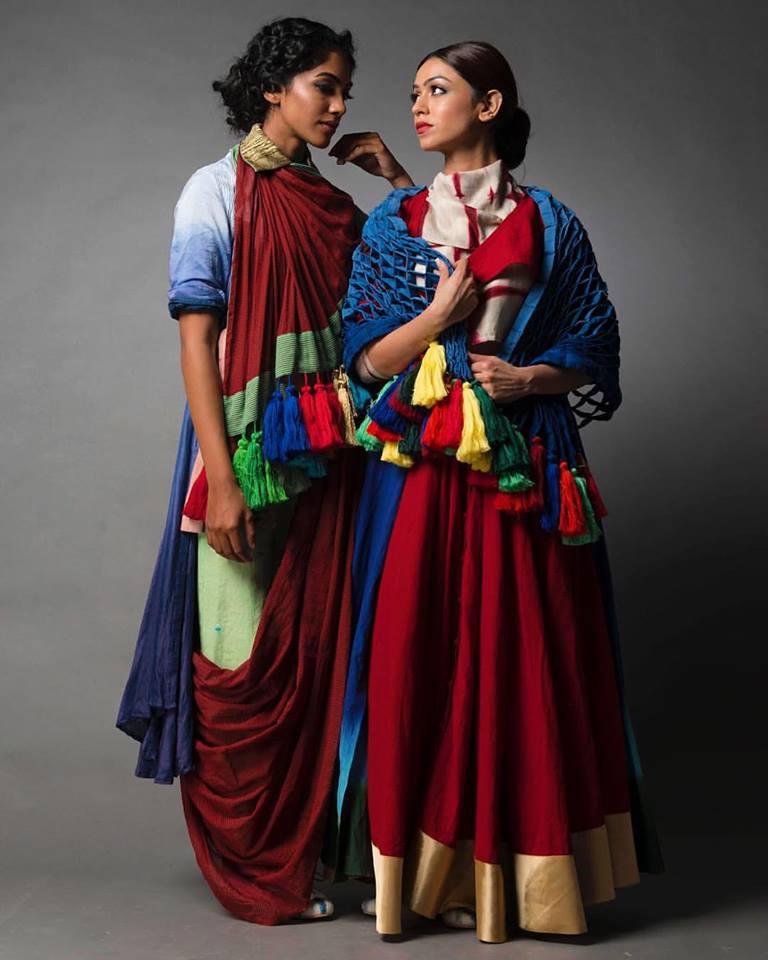 What is 'fashion' to you? What is your style statement?
"For me 'fashion' is as simple as being comfortable in what you're wearing. For me, fashion is not doing something, just because other people are doing it. It is something that compliments you as you are and it has to bring out your best features and assets. My personal style statement is always about being comfortable, and being able to do different job roles that I have. I don't want my clothes to hinder my day-to-day work and activities. For me, clothing has to be functional as well as useful. I like to have a key statement piece like a jacket or a scarf and layer it up with basics."
 Any tips for our readers for the coming season?
"I think the season we are all going into is the wedding and festive season. I feel that the Indian clothing scene has become so exciting and experimental. So I'd suggest some vibrant experimental colours instead of a red or an orange. There are so many designs and colours nowadays for everyone for the festive season."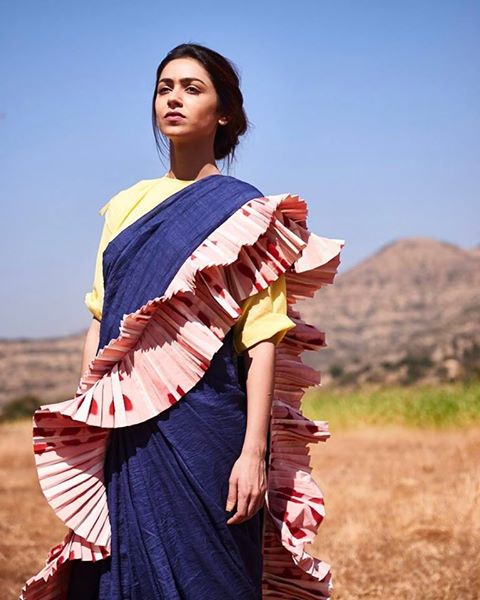 What do you think is the most important aspect of being a fashion designer?
"I think the most important aspect is knowing what the current needs are; I don't believe in trends, I believe in requirements. As clothing reflects society, it's supposed to be usable by people and you need to understand what's going on. You need to know what people want, what people are and you need to be aware of what the current affairs are."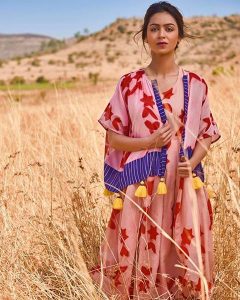 What advice would you like to give to the young crowd which is going into fashion designing?
"I think you need to be a bit more confident in yourself and not rely on social media completely. Social media has given easy access to other designers' collections and I feel there's a huge difference between inspiration and copying. So I would advise the young students to trust their own instincts and be true to themselves. Every day is a learning experience. We'll never know it all, but we all learn as we grow. Sign what you love, sign what you believe in; everything takes time, but that's the only way to stand out. If you do what everyone else is doing, you'll just be like everyone else."
 What was your most memorable design collection?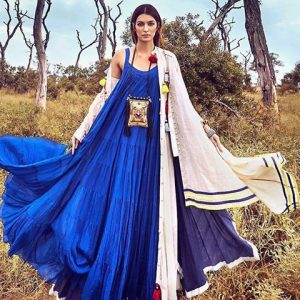 "My first one definitely, I think the first one is always the most favourite one; because you don't know what to expect and you're putting in everything you like. My first collection was my graduation show collection called 'Yatra'; it was a very pure collection since it was not for any commercial purposes and it was all about what I wanted to show. 'Yatra' was inspired by India, and that time I was travelling a lot between London and Pune for my holidays. That time Mumbai was the nearest international airport from Pune and the first thing you see when you land in Mumbai is Dharavi, which in the monsoon, is all covered with plastics. Plastic as a material has so much utility and that as an element inspired me to work on sustainability, upcycling and recycling; and giving things a new meaning based on needs. It was just my time between these two countries, and the fact that India had such a lasting impression on me that made me realise how valuable India is. You walk on the road and there are colours and people and architecture; there's so much to learn from and we take all this for granted. So all this was the inspiration behind my first collection 'Yatra'".