Mumbai, October,2017: Different climates, varying weather conditions and unpredictable temperatures; Incredible India even here offers a plethora of atmospheric circumstances. But one thing that everyone desires and is a must is a peaceful siesta, every night. For such instances, Tangerine, the designer brand in home décor solutions brings to you the ultimate array of 'Sleek Layers' that includes the silky, soft, warm and gorgeously designed Dohars. These are so squashy and comfy and are crafted with such perfection, that it will be hard to resist!
'Sleek Layers' has the finest range of Dohars in classy stripes, cozy checks, beautiful floral and mesmerizing ogee prints that adds a wonderful contemporary touch to them. The layers have prints on one side while embraces one of the solid colors on the other side. Infused in modal with cotton flannel fabric, the collection is apt for every home setting. The material gives it the softest feel, making it the best in the world.
Mr. Rajiv Merchant, Co-Founder and CEO, Tangerine, comments, "Handcrafted by experts, 'Sleek Layers' are picked from among varied collections by Tangerine, each of which reflects a beautiful color story. These Dohars can be easily coordinated with the existing range of bed linen to raise the sophistication level. The textile suffused makes it supple and the patterns give it a chic look. These are apt for the Indian climate which sort of has become capricious these days."
Sleek Layers is an assemblage of the classiest 'Dohars' from different collections by Tangerine that weave around certain tints and show a particular narrative from nature, culture, art, life and traditions. Sleek Layers can be seen from the sassiest Midnight Rough collection that tease the colors of Black, White, Grey and Red and oozes incredible oomph; Desert Safari which brings out the desert look live with rich metallic shades of Brown, Bronze, Copper, Brass and Gold; hot and running Indigo Bay with energizing hues of Royal Blue, Egyptian Blue, Dodger Blue, Maya Blue and Tiffany Blue with hints of Rosewood Red and Lime Green.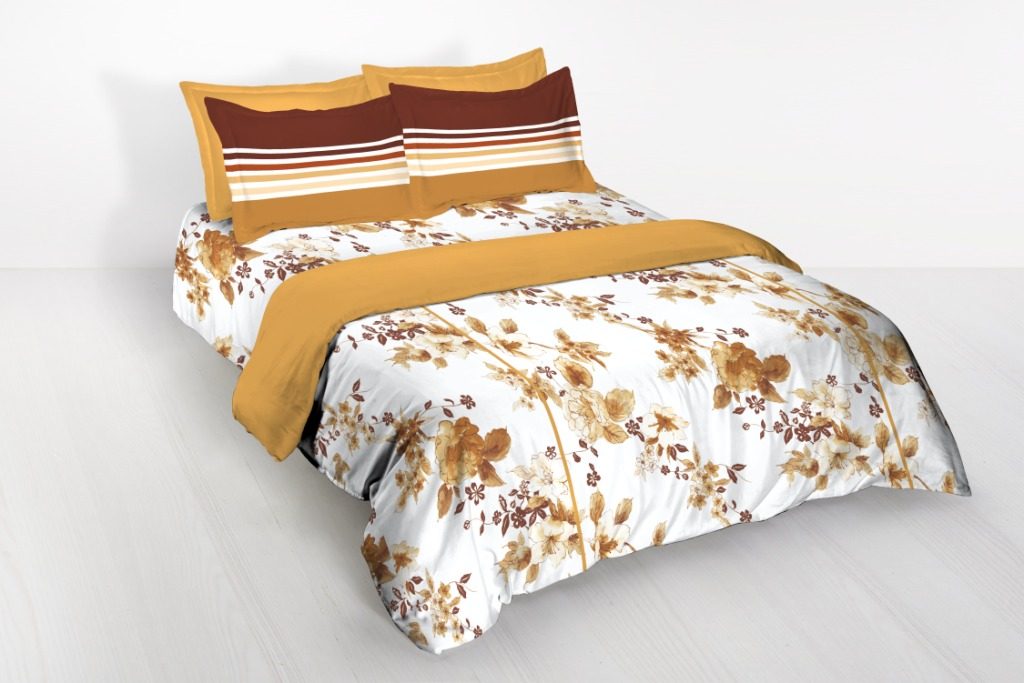 Sleek Layers also boasts of linen from the dapper Aqucado Collection that resembles the nature's freshness in soothing colors of Lime, Avocado, Teal, and Aqua to replicate the greens drenched in luster; Scarlet Sunset Collection that flaunts the fiery shades of India like the mystifying Auburn, Burgundy, Mahogany, Tangelo, Amber and Marigold hues; Desi Beats Collection that define Indian life, culture and traditions with vibrant colors of Orange-Red, Magenta, Fuchsia Pink, Maroon, Bondi Blue and Sapphire Blue, the bed sets reveal the incredible Indian colors, art, food and culture.
The classic Dohars from the 'Sleek Layers Collection' are made in single (55 X 90 Inch) and double (85 X 95 Inch) bed sizes and has the power to entice every user. The dreamy colors and prints are so effervescent that they will surely make you hale and hearty. Draped in wonderful PVC bag packs and available in the affordable prices of Rs. Rs. 2999 (Single) and Rs. 4999 (Double), these fabrics are perfect gifting options for every occasion.