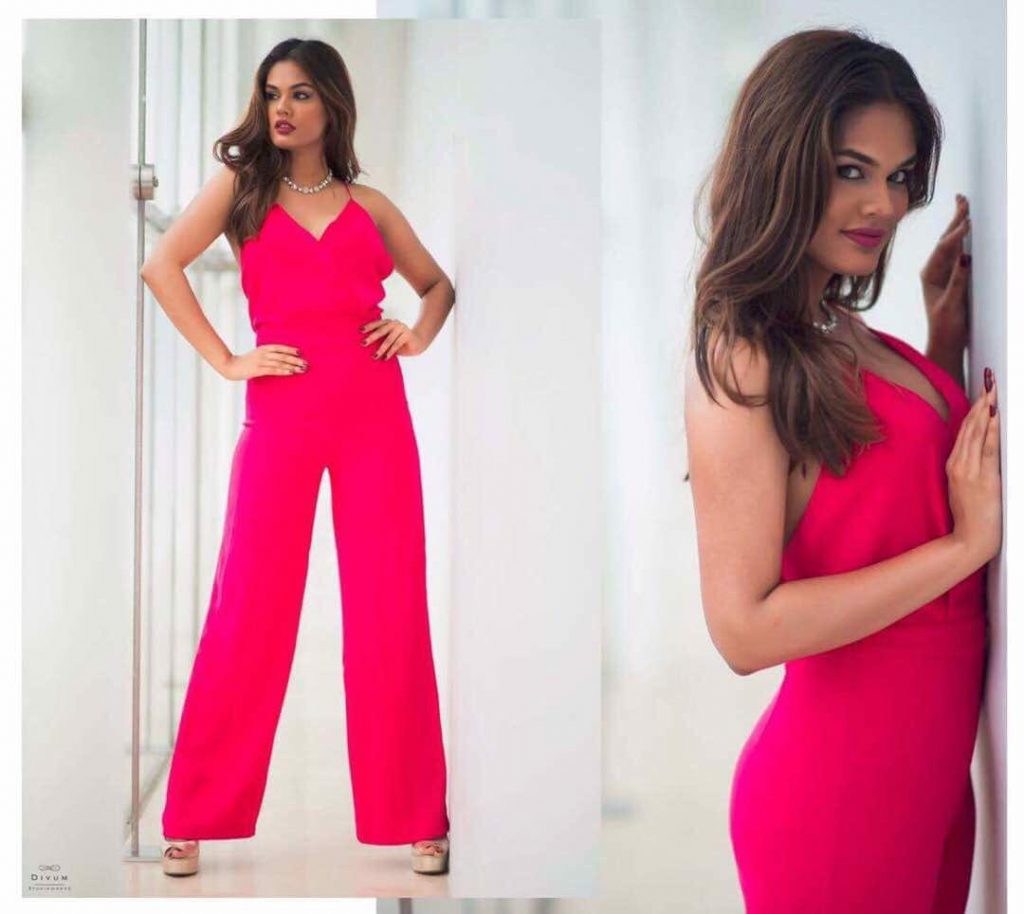 Noyonita Lodh completed her graduation in business management, and plans to pursue her studies in psychology in the future. A trained dancer and swimmer  an avid reader and a fitness enthusiast, Noyonita started her modelling pursuit at the age of 16 when she won her first pageant. She then went on to win another city pageant at the age of 18 and thus began her modelling career. After two years in the modelling circuit Noyonita won the Miss India pageant in her first attempt, a tremendous success to have. Having won the highest title of Miss India universe and crowned and trained by none other than Lara Dutta,she represented India at the miss Universe pageant along with 88 other countries. Noyonita currently happens to be the last Miss India to have made it to the semi finals of miss universe . She has also featured in the Kingfisher calendar. And pursues a keen interest in theatre .
What excited you about the modelling industry while growing up?
Miss universe Lara Dutta happens to be from my city and the same school that I studied from . I had grown up watching the miss India pageants with my family and I secretly wished that I would wear that crown one day .I am happiest when I am in front of the camera and I knew this was my passion from the beginning. Even as a five year old I would pose in all the pictures and wear my mom's heels and lipstick.
Who is your role model and inspiration?
I have only had one role model and that is my mother . I have grown up watching her and learning from her to be a strong independent woman.
How would you describe 'fashion'? What is your style statement?
Fashion to me is an expression of your mood and personality. My style statement varies but on a whole I love clothes that are comfortable and well fitted. Anything that makes me feel confident.
When you first aspired to get into the fashion industry, how did you start? What was your medium of expression?
I started by working on myself, learning to walk well, pose , learning to express through emotions in front of the camera ,grooming myself to have the right body language . I think what helped me most was to work hard and put the things that I learnt to good use. Having won 2 pageants before miss India gave me a lot of experience as well.
What has been the most challenging phase in your career till now?
My entire focus and goal was to represent India in the best possible way at Miss Universe , so after I got back from Miss Universe I was a little lost for a while.
Tell us about that special modelling project that sticks in your memory?
The entire Miss Universe experience is incomparable and the most memorable for me, but apart from that, shooting with Ace Photographer Atul Kasbekar in The scenic island of Seychelles for the 2016 Kingfisher calendar was an unforgettable memory.
You've pushed so many boundaries, what is next?
I have a lot of aspirations in the academic field as well as the modelling field . I am trying to balance both and hope to achieve a lot more in the near future.I have found an earnest passion in theatre as well and hope to pursue that further.