Tell us about yourself and your youtube channel.
I'm a 23 year old software engineer who has a knack for fashion and fitness-  I mean I like being well dressed always and that's all I share on my YouTube channel as well apart from a few health and fitness related videos too!
How did you first get into blogging and what inspired you?
Then it was my friends, I remember one of them literally pushed me to either – start a blog or a channel. I have been an introvert for the most part of my life so never actually had the courage to do anything of this sort but when I did it did help me grow as a person. Also since last year I decided to be regular with my content and the channel crossed 10k Subscribers mark and half a million views ,so things have been great.
And there hasn't really been any one inspiration, I used to watch Bethany since I was in school and then Sherry and Sejal when I was in college- there's no one particular inspiration as such.
What according to you are your qualities that help you in blogging
The ability to be yourself. I never pretended to be some fashion queen, I was just being me!  A regular 20 something Indian girl, my struggles were real ,my lifestyle was pretty relatable – I think your content should be authentic to get an audience and to grow.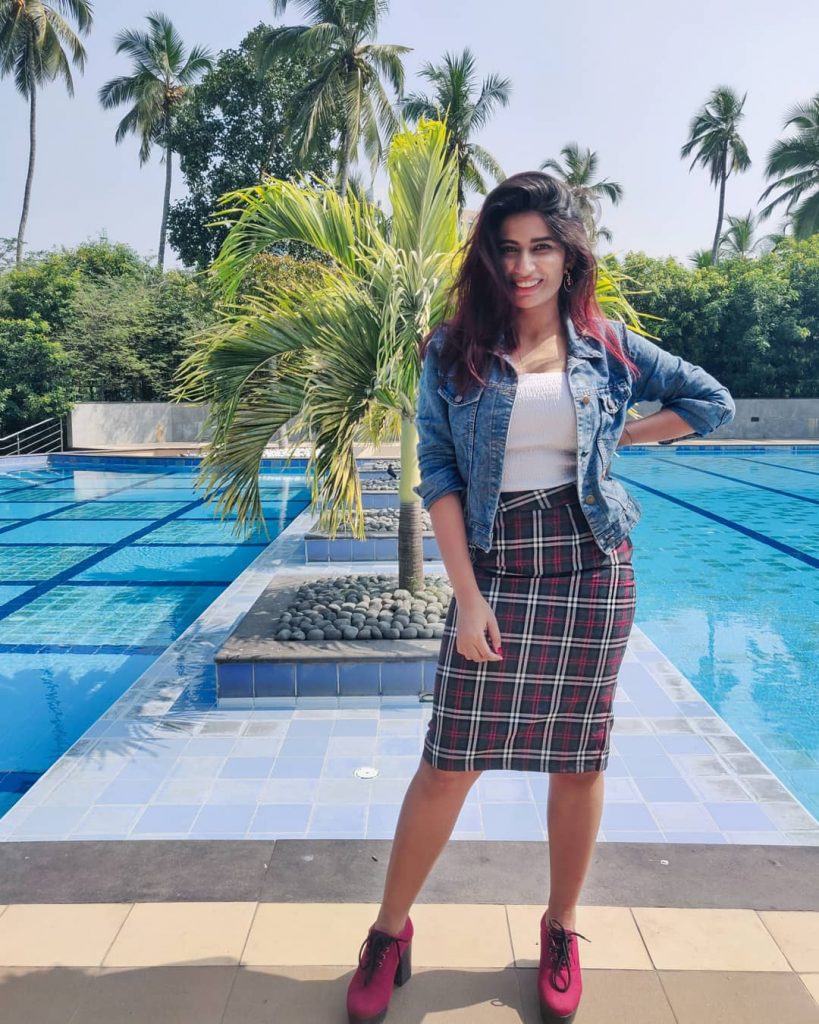 How do you manage your time to run your blog efficiently
It's tough! It's SO tough given the fact that I have a 9-5 (actually 9-8 )job but when you do something you enjoy,things start falling in place. I wake up early shoot my bits for a video or click some pics and after office edit it! I need to work every day to have a video ready for a Friday upload!
What do you do in your spare time?
Netflix and chill! Haha! I like seeing other people's content too! I enjoy beerbiceps, MostlySane,Komal Pandey, Sejal and Saloni's channel alot, so I catch up on their weekly videos.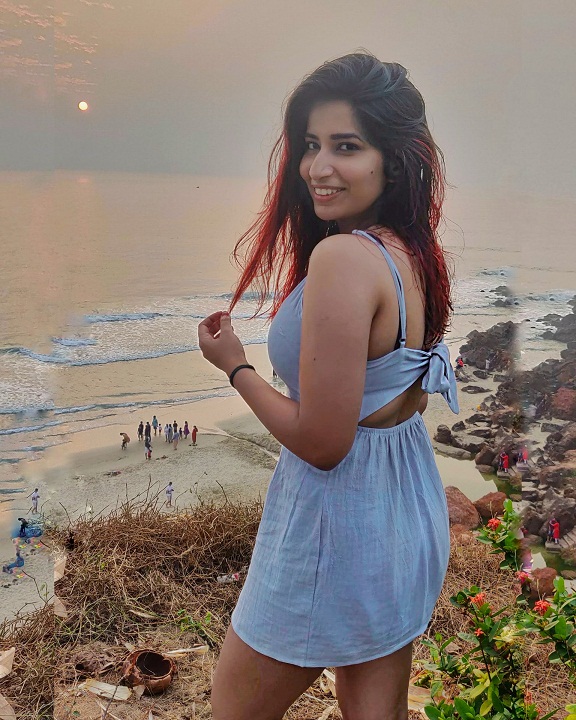 What was the most challenging moment in your blogging career so far
When I had to work in night shift at my office and couldn't figure out when to shoot the video cause mornings I would be sleeping and at night I had work, but some how it did workout.
Can you name some of your favourite bloggers and why they are your favourite?
Aashna Shroff- She was the first blogger I followed and shes one person who can look pretty in any style. Won't be wrong if I say she's the OG Indian Style Blogger.
Santoshi – I've been in love with her since she wasn't even a blogger, i don't get it how can somebody look so effortlessly hot even in a simple tee and jeans.
Who was your first style icon?
Priyanka Chopra ( from Dostana) and Deepika Padukone ( from Cocktail). Way before social media happened- movies were where we saw all the new styles.
Your most memorable project so far
StalkBuyLove-
I did collaborate with a few brands before this but StalkBuyLove was a big one for me, I just couldn't believe they noticed my channel and my Instagram!
What 3 things does anyone starting in your field need to know
Not that I'm someone who should be giving this advice but-
Be yourself.
Be consistent.
And notice the pattern – like what works for your audience and what doesn't and keep experimenting too.