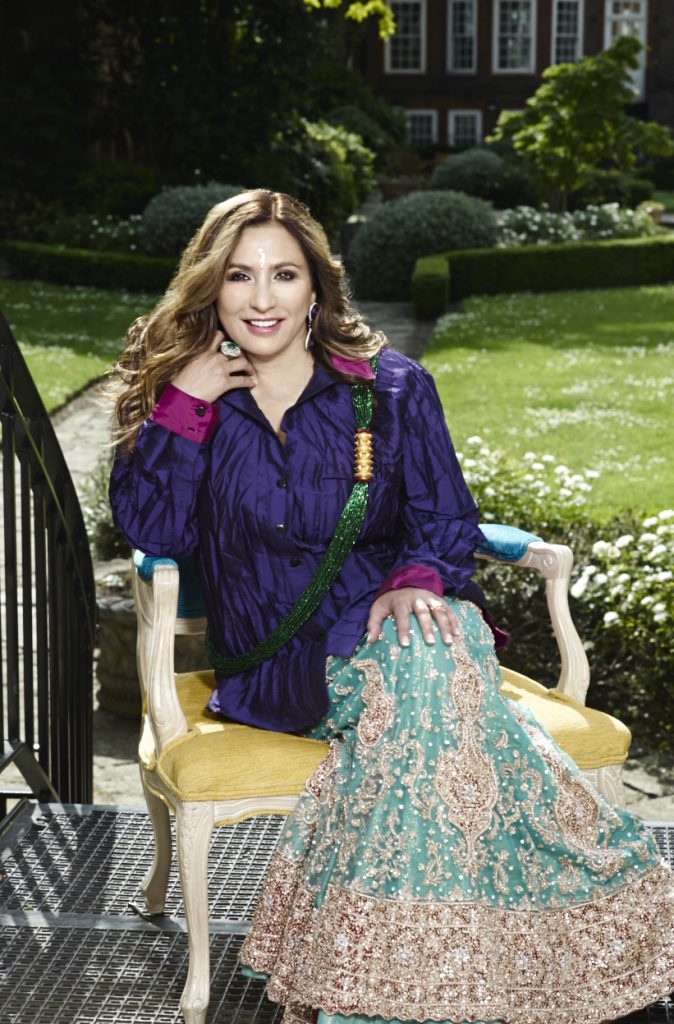 Meera Teresa Gandhi, of Irish Indian descent, was born and raised in India; she moved to the US to pursue her education from the Boston University School of Management and Harvard Business School. At the age of 16, she met Mother Teresa, who inspired and initiated her into serving the humanity and now, Mrs. Gandhi is a prominent global philanthropist, humanitarian, and the founder of The Giving Back Foundation. 
She founded "The Giving Back foundation" that helps those in need-notably abused and hungry children, widows, the sick, the deaf and blind. She is particularly interested in education as the stepping-stone to success: The Giving Back Foundation was established in 2010 by her as a not-for-profit organization. Its beneficiaries are carefully selected from existing charities around the world, with special emphasis on women and children in need. Directly assisting education of women and children, addressing illness, poverty, hunger and suffering are the primary activities of the Giving Back Foundation. Whose motto is, "We are to the universe only as much as we give back to it."
The Foundation also exists as a platform for debate and discussion and aims to spread mindfulness and happiness, as philanthropic activities continue to evolve around the world.
She recently launched "The Giving" fragrance in Mumbai. 100% of the proceeds go towards the foundation that helps women and children all over the world: 'Giving' is the new fragrance developed for 'The Giving Back Foundation' by Meera Gandhi. Created over many months with an exceptional fragrance team in France, the sole intent of the fragrance is to exude the scent of strength, courage and femininity. The fragrance forms the perfect accord between the French heliotrope, or the French Sunflower, which adds a comforting mellowness to the deep and jasmine absolute, Namibian myrrh oil, South American tonka beans, Mysore sandalwood and Réunion's vanilla bourbon. The heliotrope becomes the comforting billowy background to the fragrance.
The proceeds from the sales of the fragrance goes back to 'The Giving Foundation' to help empower women and children across the globe.
The idea behind this project is to raise further funds for the current projects of The Giving Back foundation all over the world. Many eminent global celebrities and personal friends of Mrs Gandhi are supporting her to raise awareness around these issues, to name some – Bill and Hillary Clinton, Kerry Kennedy, Marc Antony, Oprah Winfrey, Sadhguru Jaggi Vasudev, Tony and Cherie Blaire, Rahul Gandhi, Whoopie Goldberg, AJ Calloway, Paolo Zampolli, Henry Cardenas and many others.