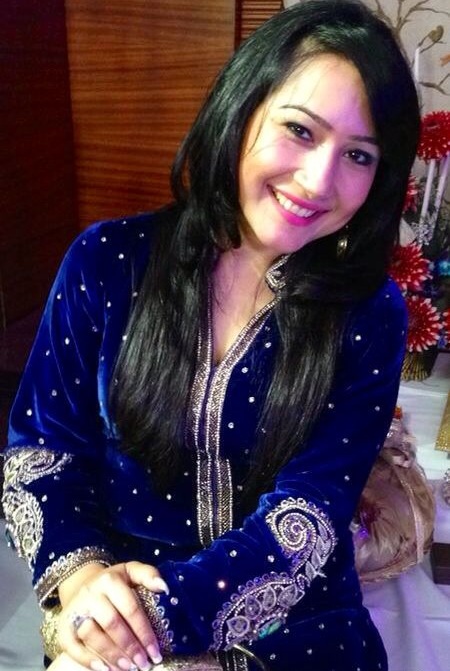 Anuja Kapur is the famous Criminal Psychologist. She is a Delhi University Graduate and did her bachelor's in psychology after that she joined Delhi Public School as a student counselor. Later on, she got into the Criminal Psychology and did her Masters in same stream. The zeal to learn more led her into another course in Forensic Science from Department of Anthropology, Faculty of Science and University of Delhi under the guidance of Dr. Surinder Nath.
Almost all leading News Channels like CNN, Republic TV, Ibn7, BBC Hindi, AajTak, NDTV, ABP News, India News, News X, News Nation, Zee News etc invite her for her valuable inputs on various issues whether it is women empowerment, rape or any kind of violence in the society irrespective of gender or age.
Apart from News Channels she always gets place in various leading News papers like (The Times of India, Hindustan Times, The Hindu, Deccan Herald, India Today, The Pioneer, Punjab Kesari, Dainik Bhaskar  etc), Magazines (like Greh Shobha, Greh Laxmi, Debut Life etc), News websites and actively followed by thousands of people on social media like Facebook, Twitter.
Advocacy
After having expertise in the field of Psychology, Counseling and in other fields Mrs. Kapur  got the Degree of LLB from CCS University.
Recently, she has filed a PIL against the unlicensed pubs and restaurants in Hauz Khas Village, Delhi who are serving the liquor without the liquor license and No Objection Certificate (NOC). The PIL was heard by the Hon'ble Chief Justice of High Court, Justice G. Rohini and Justice Sangeeta Dhingra. They gave the notice & directions to the concerned authorities. All the leading newspapers such as PTI, The Hindu, The Indian Express, Navbharat Times, and Financial Chronicle covered this highlighted case.
She also filed a Criminal Writ Petition in Bombay High Court as a Petitioner(Advocate in person) in the most brutal case of model and minor cigarette burn Pune case where the higher police officials and influential political persons are involved in the case. This case is a syndicate organized crime nexus which involved many influential people, hence Honourable Justice Ranjit Moore took a cognizance in this case and directed Advocate Anuja Kapur and congratulated her for assisting the case without any personal benefits & bringing it to the notice of the court.
Directions given in this brutal case by Honorable Justice Ranjit  Moore to Advocate General  of Maharashtra, Amicus Curiae Mr. Mehar Desai, Commissioner of  Police, Pune and DCP, Pune to assist the court in this high profile case.
Victimologist
After having decades of experience in psychology, Mrs Anuja Kapur decided to raise her voice for victims of rape, eve teasing, violence and acid attacks, so for that she got an International Diploma in Victimology from, The Tokiawa International Victimlogy Institute, Japan.
Social Activist
Mrs. Anuja Kapur is the founder of an NGO named as "NIRBHIYA EK SHAKTI" which is the center for "Victim Assistance". It provides assistance to all the victims in form of Counseling, Legal Aid, Vocational Courses, and Rehabilitation irrespective of age, caste. "NIRBHIYA EK SHAKTI" aims to work for all the victims and help them to live back their normal lives.
Recently, Mrs. Kapur attended the AIESEC foundation's programme as a Chief Guest.
Mrs. Kapur joined an initiative by India Today "I am Shakti Pledge" a movement for women safety and empowerment where she discussed about conditioning the society and change their mindset where they learn to treat women as another human being with an equal right to live with dignity.
March against Arvind Kejriwal for not forming a government.
As an individual, she filed an RTI against the Election Commission as the govt body has violated this legal Right of the youth by putting the Date Clause of 1st Jan 2013 in the policy depriving thousands of youth from their Right To Vote.
Mrs. Anuja Kapur was also the Vice-President of NGO "Cures".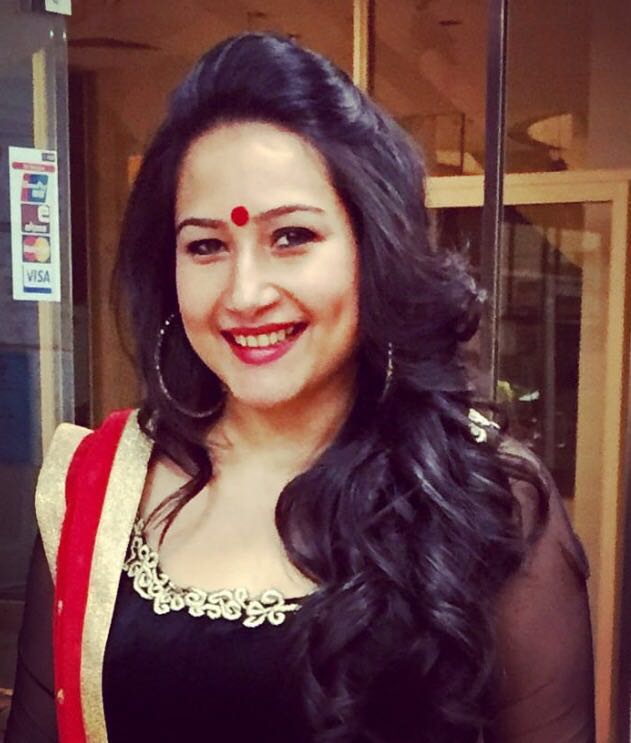 Celebrity
Due to her popularity and recognition she gained in the society many school, colleges and various other organizations invites her for their annual function or in their general meet.
Mrs. Kapur appeared as a Chief Guest and Speaker for a segment entitled, " Decoding Crime: Fighting the Enemy Within", hosted by Raisoni Group of Institutions, in Nagpur, Maharashtra.
Mrs. Kapur attended the Annual Function "UMMEED" of Indirapuram Public School as a Chief Guest.
Mrs Kapur appeared on the Show "Uparwala Sab Dekh Raha Hai" on AajTak on the eve of Vallentines Day.
Mrs. Anuja Kapur wrote an open letter to Prime Minister Narendra Modi showing the concern towards the sale of "Acid" in the market.
Mrs. Anuja Kapur appeared on the Cover Page of an esteemed health magazine for its latest edition.
Mrs. AnujaKapur walked the ramp as a Showstopper to celebrate the newly launched series of Titan "Garden of Eden" in Delhi.
Mrs. Kapur attended the function at Rashtrapati Bhavan with the company of Former Chief Controller (R & D), DRDO, Dr. A. Sivathanu Pillai.
Mrs. Anuja Kapur recently helped Delhi Tours Escorts Association to launch their social campaign in Delhi, where she delivered a speech to promote the tourism in India.
Mrs. Anuja Kapur appeared as a Chief Guest at Gyan Bharati School, Saket and spoke about the principles and practices of sensitive parenting.
Mrs. Anuja Kapur also facilitated the students of Kirorimal College of Delhi University for Painting and Table tennis competition. Not only she went and congratulated the winners of the competitions, she also brought awareness about women empowerment.
She also appeared as a Chief Guest at Maxfort School in addition to bring a role model in between children, parents and teachers.
Awards
Recently, Mrs. Anuja Kapur honoured with the best Criminal Psychologist award by Bollywood Actor Shilpa Shetty Kundra in International Excellence Award 2017 in Goa.
Mrs. Kapur awarded with the best Social Activist award in the Youth Icon Awards 2016 by Chief Minister of Uttarakhand  Shri Harish Rawat.
Mrs. Kapur was honored with the best Criminal Psychologist in Women Excellence Achiever Award (WEAA) in Jaipur.
Mrs. Anuja Kapur was adjudged the Best Criminal Psychologist in 4th KAF Awards of Global Business and Entertainment Award in Mumbai.
Mrs Anuja Kapur was honoured in India Excellence Award for her valuable contribution and efforts for building the nation.
Time India News in Mumbai honoured Mrs. Anuja Kapur in Indian Icon Awards for her outstanding contribution towards society.
Achievements
Recently, Mrs. Anuja Kapur attended the Lions Leadership Conclave of MIT, Manipal University and delivered speech on "Narcissism Creates Leaders".
Mrs. Kapur invited by the  IIM Ahmedabad where she delivered  the lecture on "sexual harassment at work place" to the students of the IIM Ahmedabad.
Mrs Kapur was invited by the South Delhi Legal Services Authority under the aegis of Delhi State Legal Services Authority (Central Office), Patiala House Court to aware the students on various socio legal issues such as Gender Inequalities, Sexual Offences and Teenage Pregnancies, Drug and Substance Abuse, Juvenile Justice, Fundamental Rights and Fundamental Duties.
The Seth Gordhandas Sunderdas Medical College (GSMC) Mumbai, invited Mrs. Anuja Kapur for TED Talk as one of the key speakers of the event.
Mrs. Anuja Kapur was also attended the TED Talk as one of the key speakers in Nirma University, Ahmedabad.
Mrs. Kapur attended the TED Talk, where she delivered the speech, as she was the Guest speaker in the Event, which was organised by the JECRC, Jaipur.
Mrs. Anuja Kapur addressed the Police Officials on Juvenile Delinquency, their care and protection in Defence Colony Police Station, Delhi
Mrs. Anuja Kapur was appointed as the Special Police Officer for the North West District, Delhi Police where she was given the role to help the Delhi Police in helping the cases.
First time in the history of Police Academy, trying to sensitize police on gender issues and organized a lecture for the same where she delivered lecture to DANIPS. D.A.N.I.P.S applies to "Delhi, Andaman Nicobar Island Police Services", which is a police service in India, mainly administering the Delhi and Union territories of India.