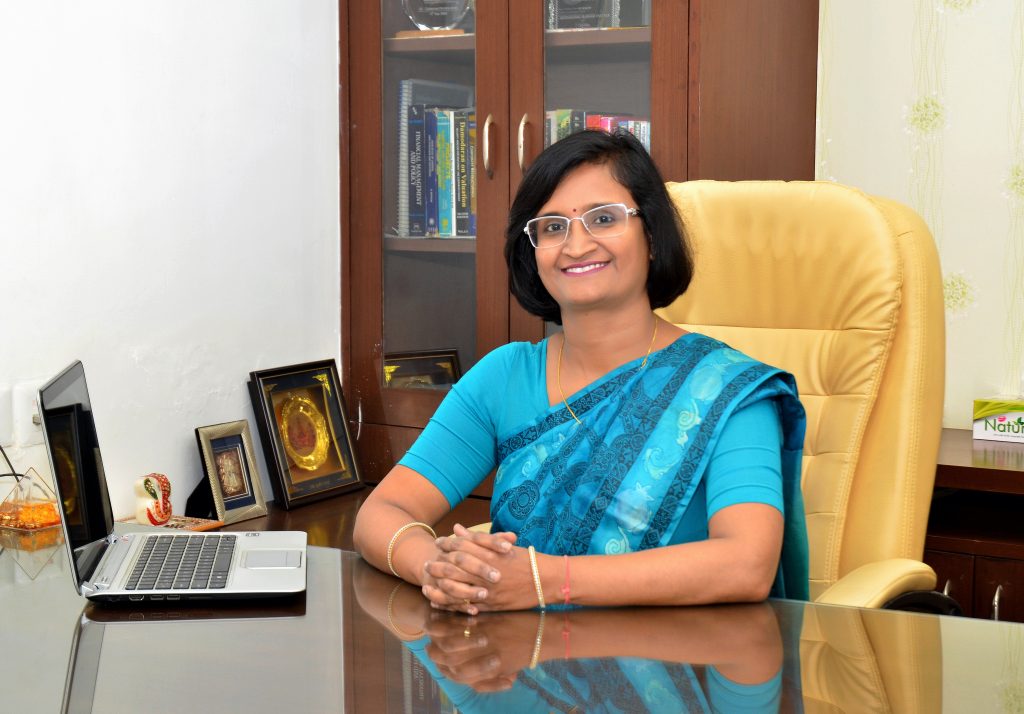 Sunita Maheshwari is the Co-Founder of Startup Arena, the largest network of deals for Startups and Small Businesses, providing comprehensive solutions to cater to the boom of emerging businesses. As the Co Founder of Startup Arena, Ms. Maheshwari is responsible for leading the development and execution of the Company's long term strategy.
Sunita's dream is to grow the company into "the only go-to platform" for all day-to-day requirements of any business. A highly qualified Chartered Accountant and a Commerce Graduate from Shri Shikshayatan College, Kolkata, Sunita has a very clear vision for the company. Her aim is to make the company a key player in the SMB space, a so called business exchange, where businesses would meet businesses over business. Five years down the line, she wants to see the company as a key player impacting revenue for more than a million SMBs.
She is currently focussing on expanding her team which is a blend of very young and highly motivated individuals as she understands and appreciates that employees are the backbone of a company and a company's success depends on the sincere efforts of its employees. Be it marketing, sales, support, quality, operations or the tech team, Startup Arena is a perfectly knit unit, each member of which understands that only their combined efforts can lead to the success of the organisation, in turn leading to their own growth.
About Startup Arena:
Startup Arena is the largest network of deals for Startups and Small Businesses, providing comprehensive, end-to-end solutions for Startups and SMBs. The company acts an enabler for Startups and SMBs to do what they do best; INNOVATE and connects them to the right vendors who take care of all the other things that are required in running a successful business.
Not just that, their team of experts who understand the pulse of Startups and SMBs, including the ones that are bootstrapping, go out and find the best deals and make them exclusively available to those registered with Startup Arena. The company provides end-to-end solutions by generating sales for the Startups and SMBs and ensuring that their customers get the best of the services and are satisfied with them.
What or who has been your greatest influence in business and why?
Ans: No isolated incident or person can be singled out to say that this or that has influenced me greatly. Life itself is the biggest tutor, if we are to take any lessons from it. Having been in the service industry for over 2 decades, in various roles, either as a practising Chartered Accountant or as an entrepreneur for a B2B portal, every interaction with the client leaves its own impression and influence on me, which has evolved me into a person as I am today, and which will continue to mould me.
What would you say is your greatest professional accomplishment to date?
Ans: As a practising Chartered Accountant, my greatest professional achievement has been the retention rate of my clients which is close to 99%.
As an entrepreneur and promoter of StartupArena.in, my biggest achievement has been the setting up a platform which provides end to end solutions to all the needs of a small business.
While setting up my CA practice, I came across numerous problems of setting up and growing up business in terms of getting quality services at reasonable prices. Also business was difficult to come by. This laid the seed for the desire to set up a market place where quality services are available to SMBs and in turn SMBs get ample business opportunities at reasonable cost. This is how StartupArena was born and today we can boast of having helped about 20000 SMBs in some way or the other through this portal.
What's the best advice you have received in business that you wish to pass on to our readers?
Ans: I wouldn't say advice received in business, but some traits that I have followed in business, and which have helped in the growth of my business:
The most important trait that one needs to follow blindly is commitment. There cannot be a long term business relationship without commitment from your side. All other things follow naturally if you are committed to your business.
Effective communication with clients is the next important trait that one needs to follow. If a commitment is to fail due to any xyz reason, it must be timely communicated to the client. The communication has to be upfront from the business rather than a followup from the client. This saves a lot of false promises and heart burns, and in turn loss of clients.
Last but not the least is that we must be able to place ourselves in the clients' shoes while dealing with clients. World class "Customer experience" is the secret to create happy clients.
What has been the most effective marketing initiatives or programs you have used to promote your business?
Ans: In a service oriented industry, the most effective marketing technique is word of mouth…there is no match for referral based marketing, where your customers talk well of you.
Are there any resources or tools you'd like to share with other small business owners that have helped you run your business? If yes, please describe (and include links if available).
Ans: Of course.All the startups and small businesses, looking out for any kind of services for their business can visit Startuparena.in and select a service provider of their choice according to their budget and other selection criteria. For startups and small businesses hungry for more business, they can register at StartupArena.in and get unique and verified leads for their business. They can choose to get a customised package, based on their budget and also their appetite for handling voluminous business.
Do you have any new projects coming up (or have you just completed a big project ~ reached a milestone, etc.)? If so, please tell us about it.
Ans: The latest project that I am working on is my venture StartupArena.in, which is a B2B platform for startups and small businesses. This is a must visit platform for all startups and small businesses, since all their day to day business requirements get fulfilled here through verified vendors at value prices.
What do you do for fun/relaxation?
Ans: Having involved myself into so many multifarious activities, apart from being a promoter of a start up, fun/relaxation is difficult to come by. Whatever little time I get, I try to spend with my son and also do some catching up on some soulful Bollywood music over a cup of tea.
What's the best way for the readers of Fashion Herald Magazine to connect with you (feel free to include the links to your social networks and websites)?
Ans: I could be reached at sunita@jindagilive.in.