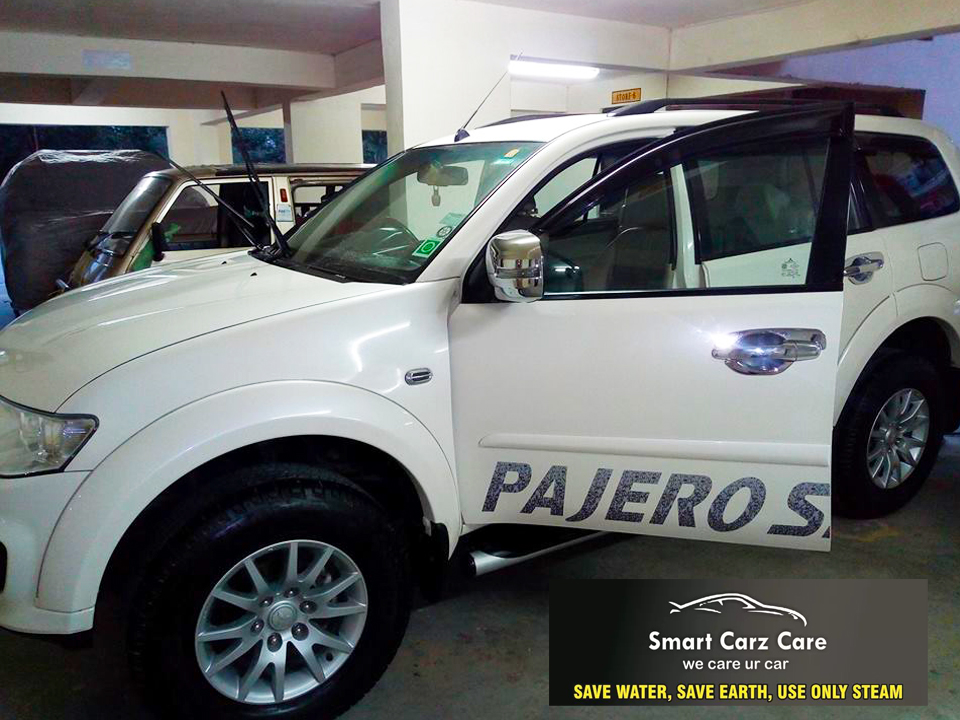 The past 30 years or so, our society has made some strides in becoming more aware of how our behaviours impact on the environment. There are alot of conveniences we enjoy overtime and with the help of technological advancements we have come to realise where alterations can be made in relation to our way of life to create less damage to our surroundings. Same is the case of Steam Car Wash Systems.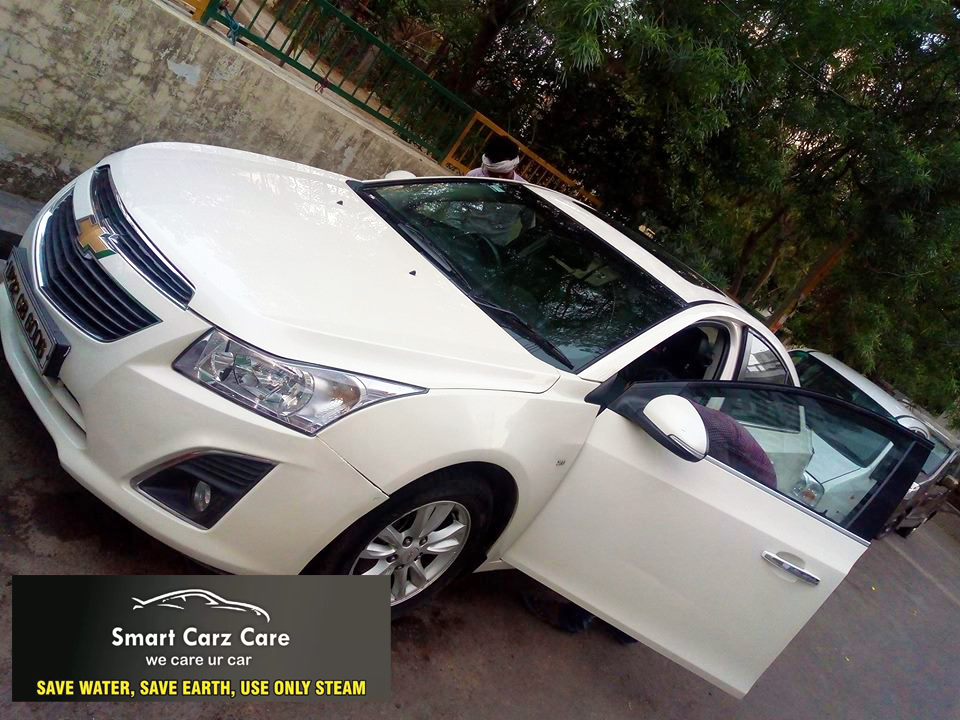 If you were to give your car a wash by hand on the sidewalk using old fashioned hose and bucket technique or the conventional car wash technique, you would use on average, 150 litres of water per vehicle or more. Whereas, only 1 litre water is consumed in washing your car with steam car wash system. Isn't that a great deal of water conservation??
One such initiative is taken by a startup named SMART CARZ CARE by Mr. Vivek Saxena as he provides you with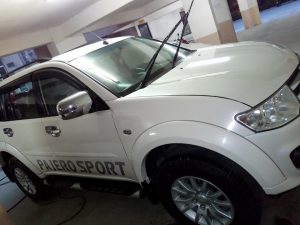 the best deals for your car wash on the go. He is very enthusiastic about his work and manages each and every step efficiently and sincerely so that one can have the best experience.
Different packages are provided for different time period for your car wash needs. This facility reaches your home in a jiffy and does wonders for your car.
A new way of cleaning!!
Conventional methods for cleaning the exterior of a vehicle such as handwashing, requires gallons and gallons of water, yet you will be needing seperate tools and supplies to clean . Therefore, not only is steam car wash a way to conserve water and by pass regulations, but because "Dry" vapour steam uses a small amount of water to produce big, powerful sanitizing effects, by even replacing tons of the expensive and toxic chemicals that are used.
Steam is safe on all parts of the interior as well as exterior of a vehicle. It lifts dirt out of carpets, upholstery and leather, all vehicle revitalising these delicate materials in the process. Whereas with exterior cleaning, the work is done in sections, the chrome, wheel rims, glass windows, headlights, taillights, the entire engine compartment, undercarriage of the vehicle and every other part is targeted with the steam nozzle which slows down on spots to target more stubborn stains and grime build up. Moreover, this facility also provides logo cleaning, vacuum cleaning and scratch removal process to every time turn your car into a new one.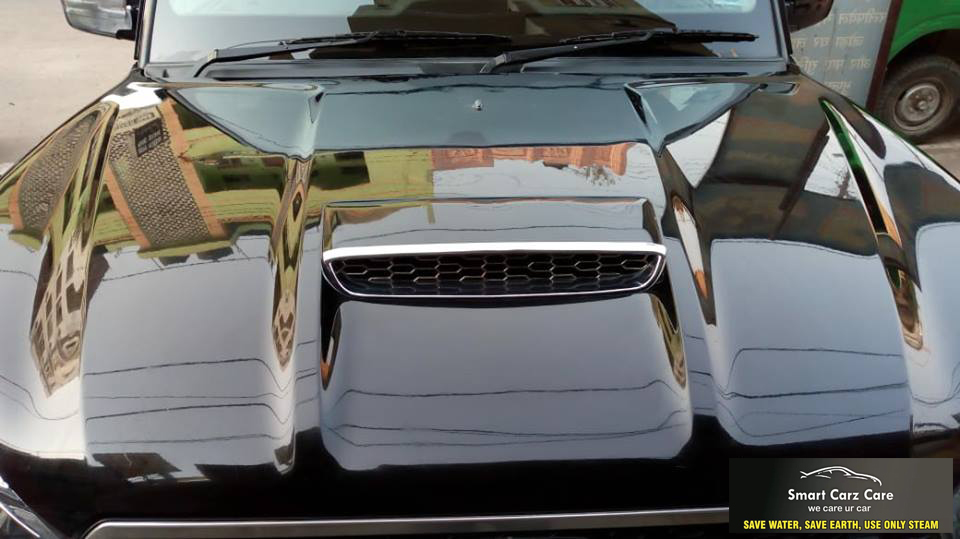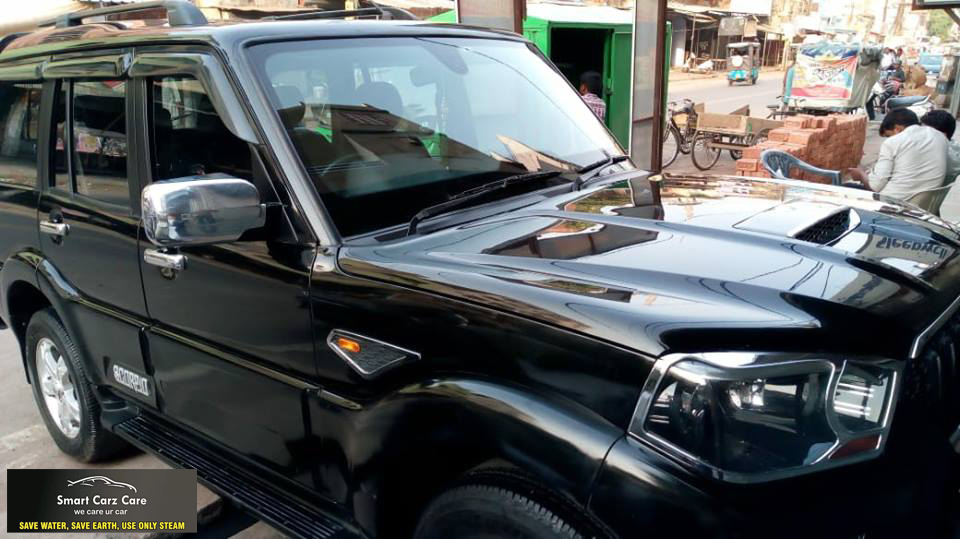 " Steam Car Wash" is quickly becoming the new standard for smart, efficient and profitable car wash and detailing. So, what are you waiting for?? Do your part by saving some water and shower love to your beloved car at the same time by getting a steam car wash just on a call!