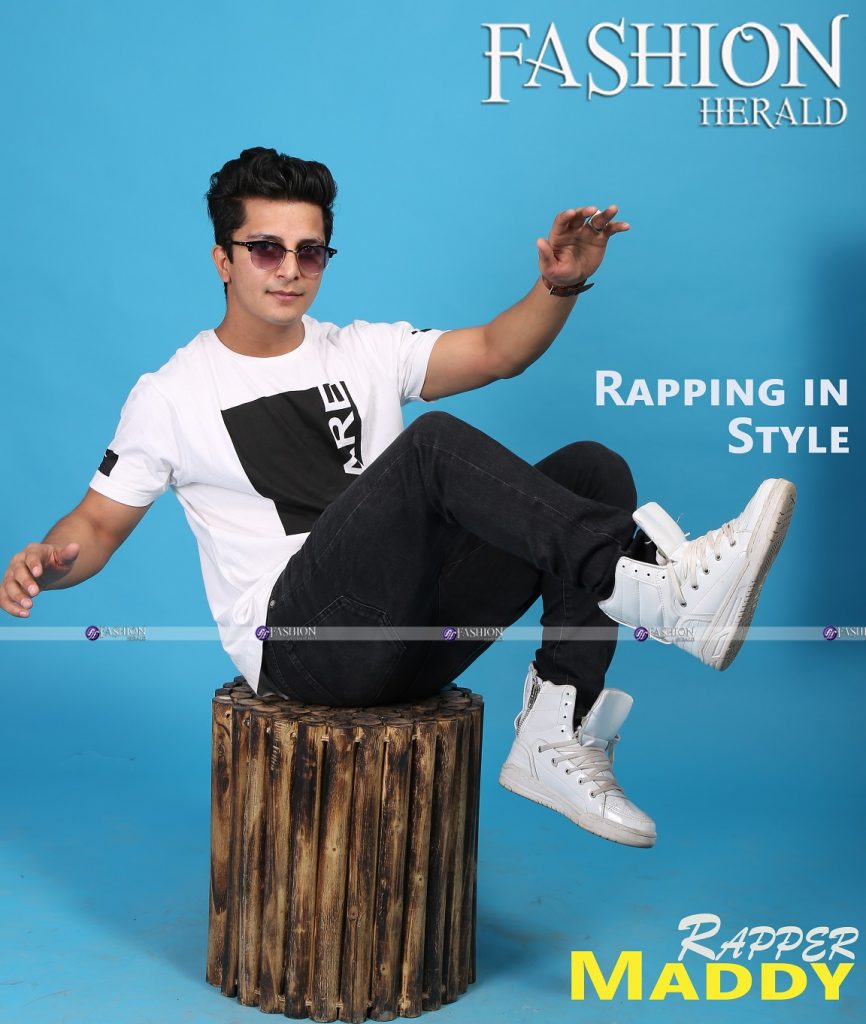 How would you describe your musical style?
Hip Hop with essence of India , I feel Indian music is powerful enough or lets say its that colour in which you add any other colour , the next colour which come out will be much more nicer.
Where do you find your artistic inspiration?
I find my artistic inspiration in philosophy , conversations and my own life . I mean you live your life Learn , apply already read philosophy on it and convert in to conversation in the form of music or rap.
Who's your fashion icon and why?
Well , I don't have a fashion icon , i believe you can get rich and buy fashion or clothes , but real fashion comes when you have less clothes and you work em out to your style . I personally love colours , vibrant colors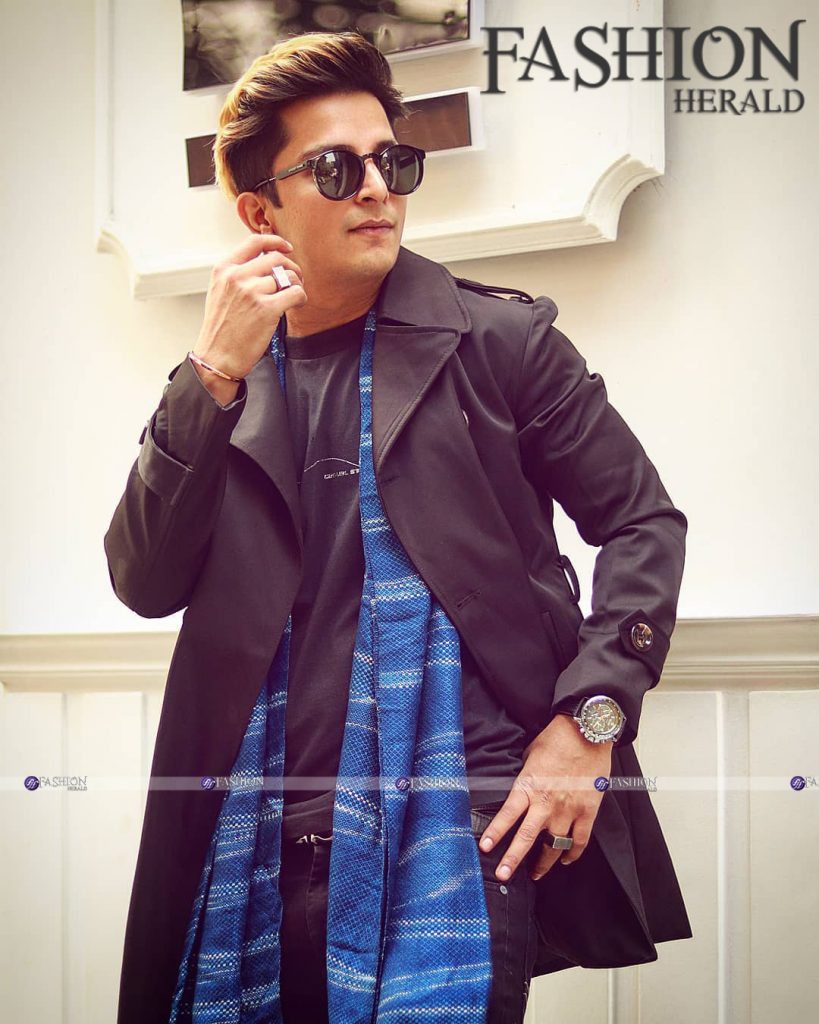 How difficult was it for you to follow your dreams of being a Rapper ?
Well I don't think anything in life is easy  for us , Middle class boys ,gully boys its never easy we gotta hustle for it and prove everyday and thats what makes us shine differently from others .Certain artists are getting rich . We still don't have proper record deals .Artists are just selling out for getting fame but i guess very less will accept it ,but i gotta say what i gotta say i think we need to get better music deals for artists and i want to convey this through your platform , NOTHING has been easy for us rappers for no one of us but 99 per cent are suffering because of jealousy ,egos and beefs . We need to rise above hate and promote the real talent in the best way ahead . And the ones on the top know what plethora of talent is pooping up , they aren't changing any game .They are married to their fame they haven't done anything about HIP HOP in the nation .Yes they have created Rappers every where and every place but uplift them NOTHING . So yea its been difficult , it will always be . INDICOAST © will eventually make it big with a little focus .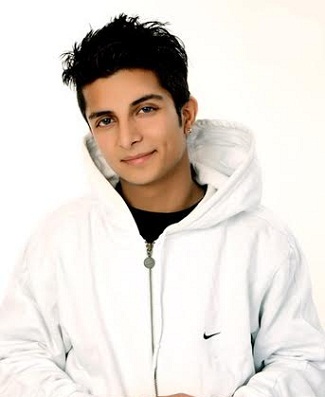 Who do you follow in the rapping arena and why ?
I guess I follow Kendrick Lamar the most because of his invincible and incomparable quality of lyric weaving, he is a lyrical gangsta in true. The way he jots down anything is deep enough , on point and from the new ones.
Your favourite music track/tracks?
Well i have so many hip hop songs which are favourite but m gonna go with other genre based songs because i listen to extensive music
Hip Hop Russ – loosing control , EDM – Miyagi – I got love  , Punjabi – Udarian – Satinder Sartaj , Awaz – Ammy Virk
Madaniya – Neha Bhasin ,
Yea apart from HIP HOP my favourite music is JAZZ m currently living in 1965 ERA with Dean martin , Frank Sinatra , Don Rickles & Sammy Davis Jr.
My favourite jazz songs would be Dean Martin – EVERYBODY LOVES , Louis Armstrong – What a wonderful world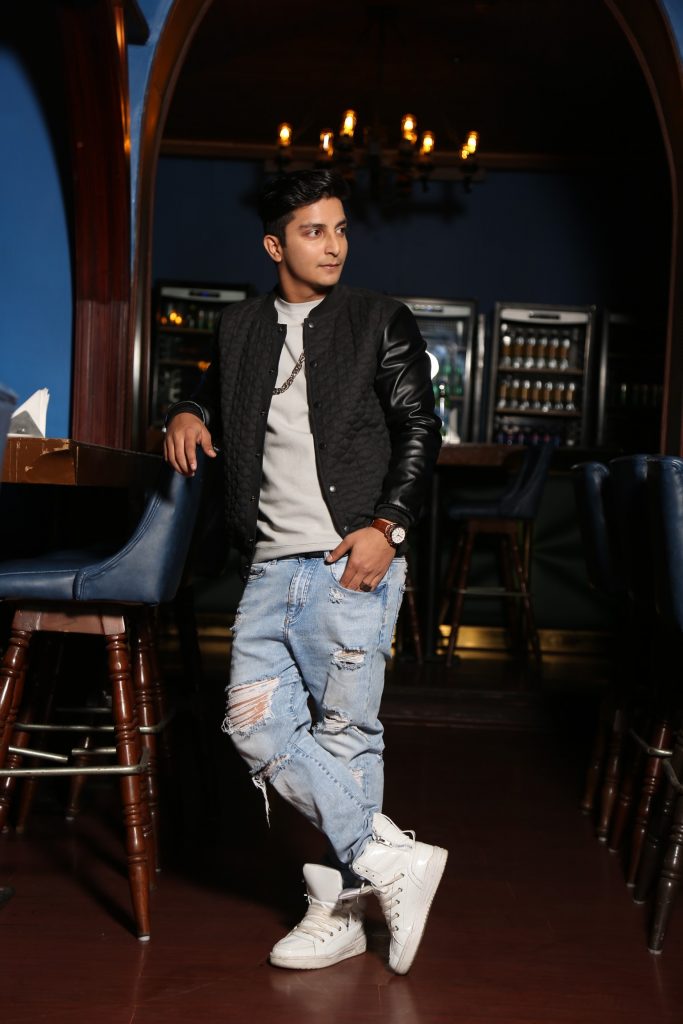 What was your first performance like?
I have been performing from a young age from my school so stage has been my youngest best friend from dancing to singing to debates and elocution. My first performance was in school from there on i started .People were knowing I write poems and I wrote it to a crush in my school and the whole incident went out of proportion .and which lead to my poetry to have rhythm in it and if you know RAP means Rhythm and Poetry .