She started ghoomophiro.co, an enterprise where the team organizes corporate tours based 
on
 the customers' requirements, budget and provide them the bouquet of options. This initiative was taken up by her during college days. Recently ghoomophiro expanded its portfolio for women solo travel.
She has also delivered workshops on entrepreneurship at major B-schools (FMS/IIMs/Miranda House/IMT) and her start-up has been covered by yourstory/IndianExpress/idiva. She has been featured as top 10 Indian women, who made big online, and women's web saw her as an incredible women entrepreneur.  She also authored book Superwomen, the book that talks about the journeys of women entrepreneurs, and the book has been constantly topping the non-fiction charts at various bookstores. Her book "Supercouples" is about couple-preneurs and their journey of balancing the relationship and work. Supersiblings is the 3rd in series and captures the essence of sibling and startup together.
Apart from just being an MBA graduate from Great Lakes Institute of Management, Chennai, she is distinguished alumna from Miranda House too.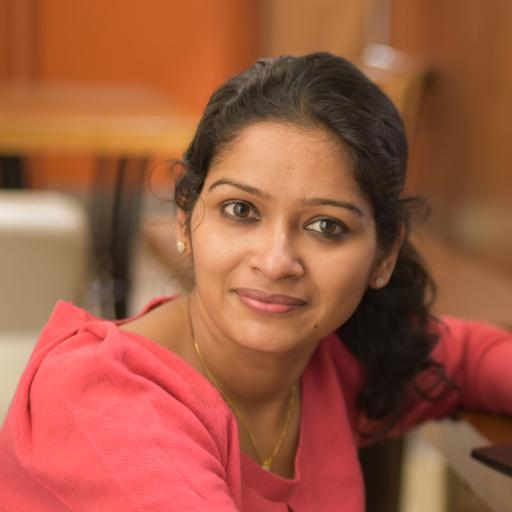 How hard it is being a women entrepreneur ?
I believe being an entrepreneur itself is a challenge. That challenge multiplies if you plan to bootstrap your start-up. This is because, you need to be on toes every time and take care of smallest of things like brooming your office to working on the client pitches. As such, I never faced, gender specific issue when it comes to entrepreneurship.
What was the biggest challenge you faced in starting your initiative and how did you overcome it?
Ghoomophiro is a travel organization. Like every service industry, our biggest challenge lies in providing competitive pricing along with best service. This is the challenge, we as a team face on a day to day basis. When I started ghoomophiro.com the biggest challenge for me was to find a USP that can differentiate our products/services with the rest of the travel agencies in the market. After brainstorming and checking on the market need, we realize that in the market, though they are several players, but most of them have fixed packages. Moreover, their tour packages are customized but not curated. In our case, each request at ghoomophiro is a curated one. We randomly never recommend anything to the clients. Instead, team discuss the requirements that includes the demographic of the travelers, budget and choices. Our curated itineraries have recommendations of the places, which have been personally experienced by us.
What's the best advice you have received in business that you wish to pass on to our entrepreneur readers?
We all have one single life. Do not get carried away by hiccups and failures. Instead learn from them and keep moving. I myself had a failed start-up and had great learnings, which I could utilize for ghoomophiro and it helped me a lot.
What has been the most effective marketing initiatives or programs you have used to promote your business?
Being a bootstrapped start-up, we never had great marketing budgets. Instead, I used word of mouth as the key marketing initiator for ghoomophiro, Referrals, social media also played an imp marketing tools for us.
Are there any resources or tools you'd like to share with other small business owners that have helped you run your business? If yes, please describe.
By far, Google has been the key tool that has helped us in all the communication.
Do you have any new projects coming up (or have you just completed a big project ~ reached a milestone, etc.)? If so, please tell us about it.
Beauty of a entrepreneur is that they are never contented. You always want more. Yes, we are exploring more international collaborations and want to expand ghoomphiro to spiritual tours. Still in naive state, but we shall soon be there by end of the 2nd quarter.
What do you do for fun/relaxation?
Write!! I enjoy writing and this is the reason during my free time, I penned down three books exploring the entrepreneurship and relationships. Superwomen: It is the compilation of stories of 20 women entrepreneurs.
Supercouples : It is the compilation of couples who are co-founders of successful startups.
Supersiblings : Compilation of siblings entrepreneurs who are co-founders.
What's the best way for the readers of Fashion Herald Magazine to connect with you?
PG : ghoomophiro.com
TWITTER: prachimadri
FACEBOOK: authorprachigarg
INSTAGRAM: prachi1905