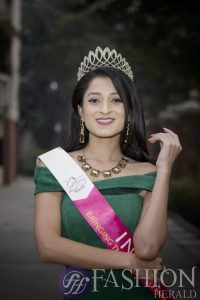 Sakshi Gupta hails from Noida. She grew up in a family which  supports value system, recognises the importance of education and encourages exploring the artistic side. She was a pro-active child right from the beginning and got involved in various creative activities such as painting, singing and dancing etc. Consequently, she held a junior diploma in classical singing, learnt various dance forms such as Bharatnatayam, Odissi, Kathak, and Jazz and understand different painting styles. It inculcated compassion, sportsmanship spirit and style which spearheaded her drive for pageantry. Her curiosity, especially, for the fashion world coupled with her adventurous outlook shaped her journey of participation in various pageants where she became an internationally recognised face and title holder of Miss Tourism International India 2017, Miss Earth India 2016 finalist as well as was awarded with Sheen Elegant Diva at the Femina Style Diva 2015 for the Best Ramp Walk nationwide. Furthermore,she has completed her Electronics and Communication Engineering from Amity University. Sakshi considers education as an important facet in one's life which has taught her discipline, determination and has broadened her perceptions.
Here are some of the questions Fashion Herald asked from Sakshi Gupta
Tell us about how did you start your fashion career?
I am the first from my family who ever aspired to make a career in such an offbeat field. As you know, anything that is started from the scratch upwards requires a lot of determination, will and hard work, and that's all I had when I started out. Moreover, my observation skills have always been one of my biggest strengths that made me realise the importance and impact of exposure on an individual in this industry to make it big in the future. With this direction in my mind I decided to participate in beauty pageants. My very first win was in the contest conducted by Avon titled 'Simply Pretty Face' in the year 2014. It motivated me immensely and was among the early stepping stones towards my success.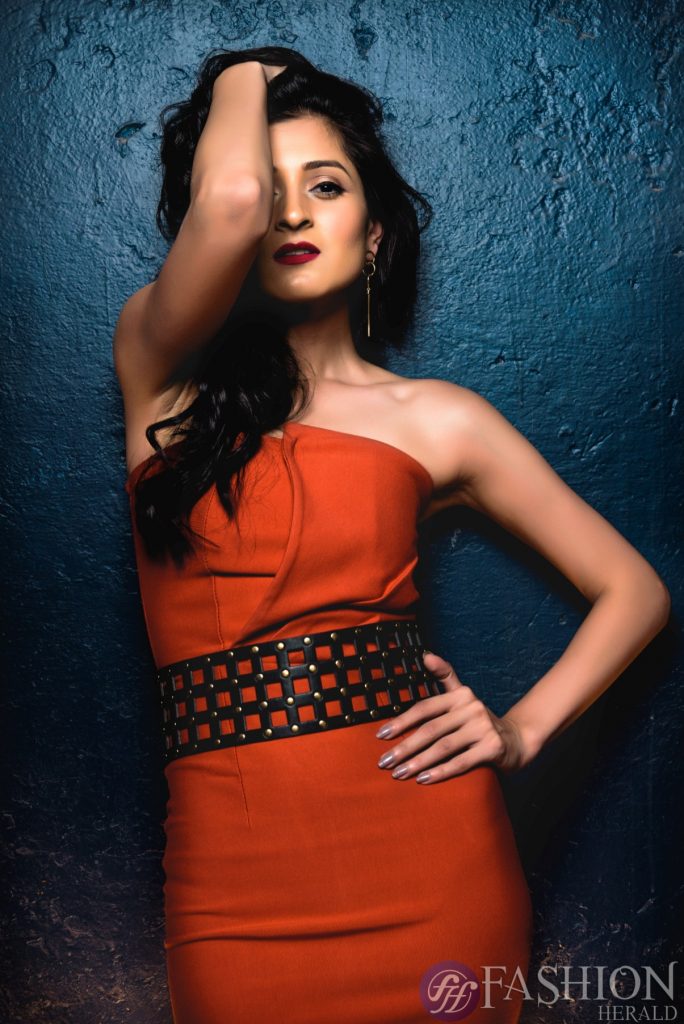 So how was it looking at fashion from your perspective growing up? What intrigued you about the industry so much?
I was drawn towards fashion at a very young age. It was my favourite extra-curricular activity on which I spent more time than on my curriculum! I love the fact how dissimilar garments can be styled together to bring out the best of all of them and create a new style out of it. It challenged my creativity and opened so many new perspectives. The more time I spent, the better it got. But, the best part is how different and vibrant colours can be knit so well together that it has the power to transforms anybody's personality and confidence level just like that!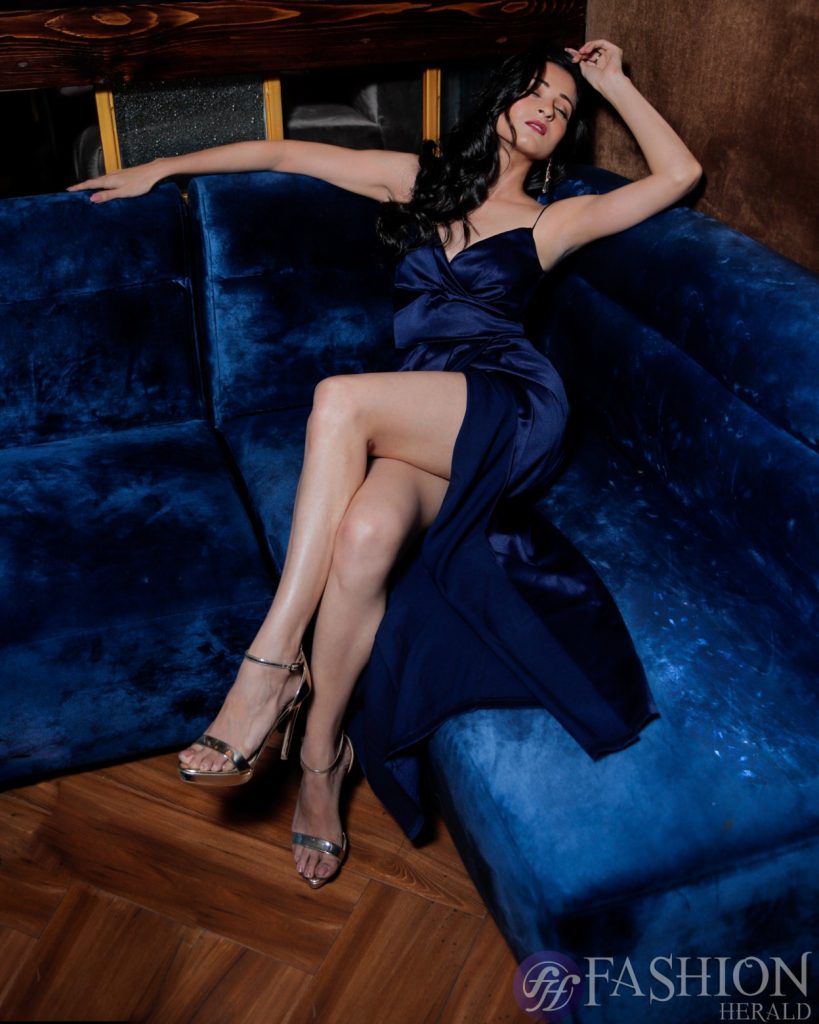 You've pushed so many boundaries, what is next?
First of all, I would like to thank you for that compliment. Honestly, I am very fortunate for all the opportunities that came my way to make my dream a reality. Moreover, I am very grateful to have a family who is so supportive in every decision of mine from education to nontraditional career choices. They are one of my strongest pillars of success. I would also take this opportunity to encourage all the parents to give their daughters the freedom to choose their careers and lifestyle. Coming back to the question, currently, I am focused on two main objectives, first is on refining, shaping and building on my acting skills and with few projects in the pipeline, I aim to rise in the industry, and second on my blog and social media handles titled 'Sakshi Gupta Official' that aims to showcase different and latest ongoing fashion trends to the targeted audience group. Moreover, I aspire to build a brand that inspires people to experiment with their personal fashion styling and to propagate self-love as I believe fashion can do that magic!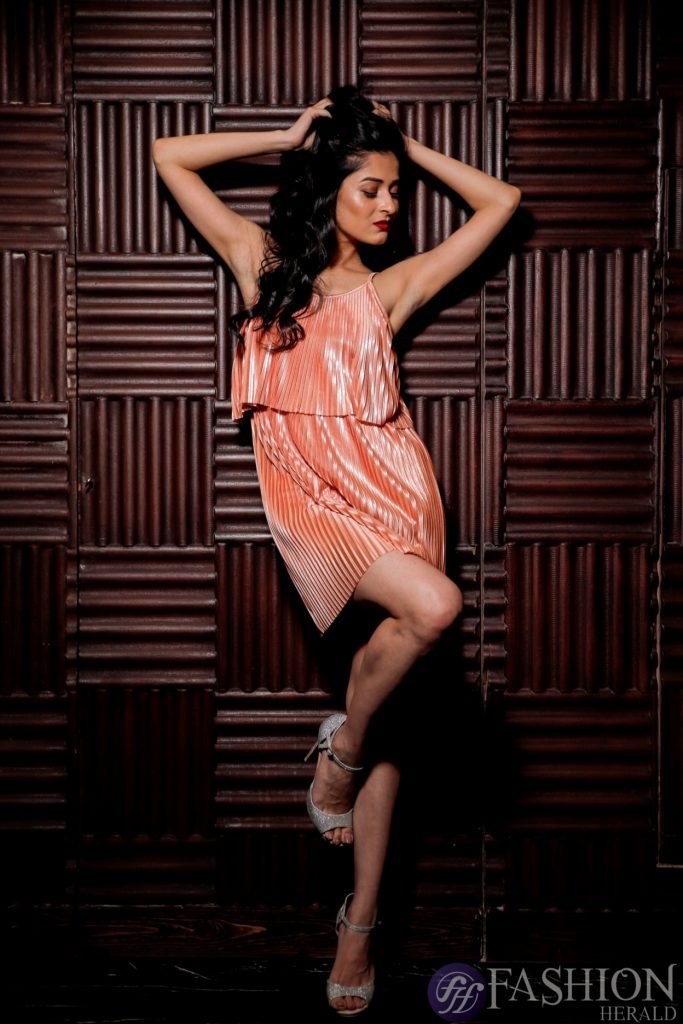 So what was the first thing you learned as a model?
The first thing that I learnt as a model that it is definitely not a child's play. It requires a very high amount of hard work, dedication and professionalism. It is not only restricted to looking presentable and in shape all the time but also demands understanding the concepts, garments and other intricate details regarding fashion which can only be experienced hands on.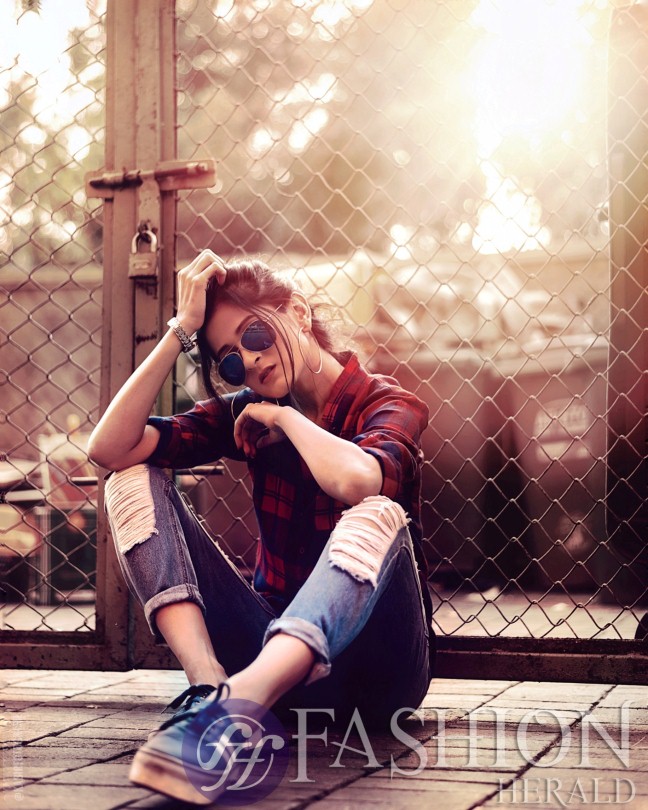 Your most memorable assignments so far?
According to me, all my assignments have been very interesting and I have learnt something new in each and every shoot. In my first ever shoot which was for Avon's cosmetic line, it gave me an first-hand experience on how a shoot is conceptualised, designed and executed wherein an entire team works day and night on this single concept to get the desired images. Also, few other acting projects, such as in 'Dehleez', a daily soap aired on Star Plus, and 'Fukrey Returns', both of them taught me the art of modulating my voice and synchronising my body language with my expressions.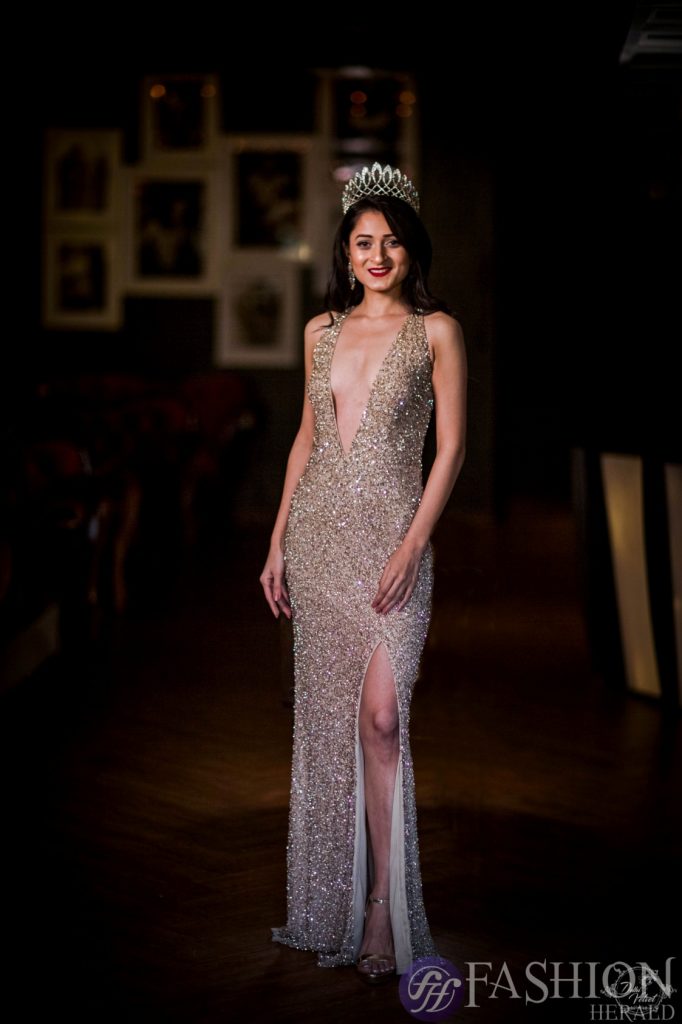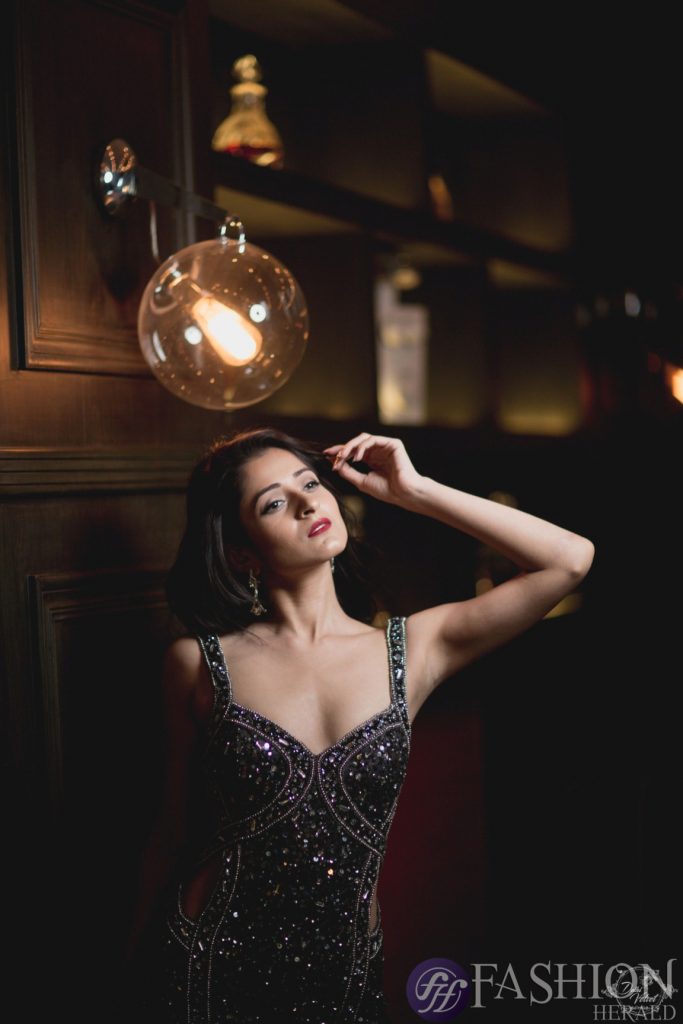 Have any of your notions of the industry changed since you've started out?
As a commoner, to start in an industry with no godfather and foundation, I had a mind block that being inexperienced will not work in my favour, however, I soon realised that everybody is learning with every new project as all are same yet different in their own ways. Moreover, I believe all professional work environments have the same setup and people. The best way to thrive in them is to define your own rules and stick to them.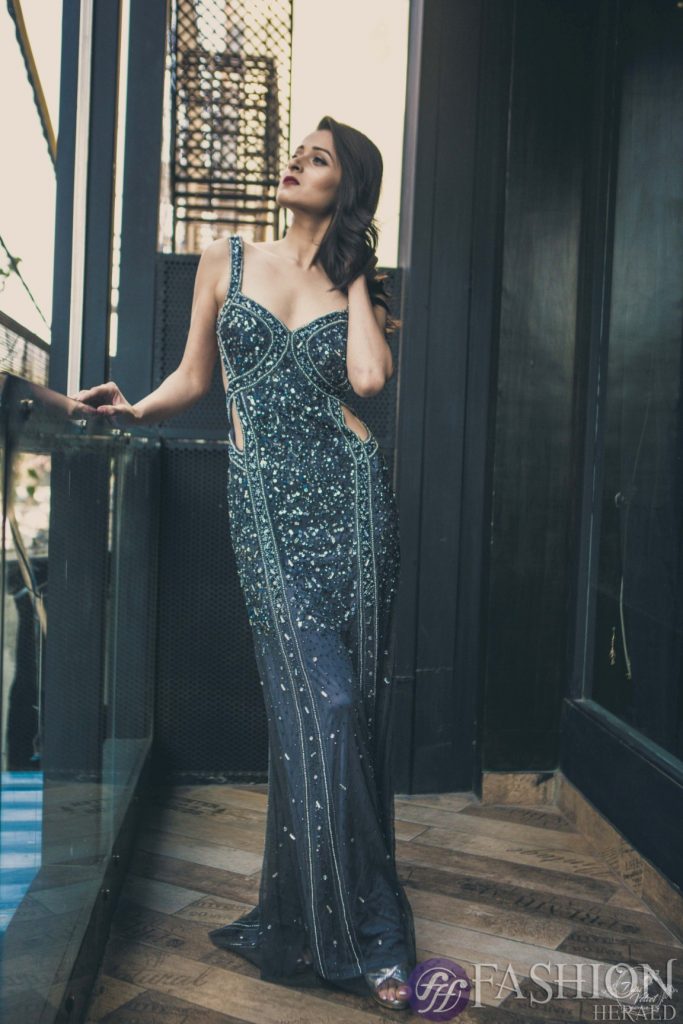 When do you feel most glamorous?
Being a pageant girl at heart, I love the way body con dresses and gowns elevate the level of feminity, style and elegance. I feel the most glamorous in dresses that reflects the real me that is classy and elegant and at the same time make me look desirable.